The creation of wallcoverings for Fabios Vienna

 

 Located in the prime location in the Innere Stadt district Vienna, the restaurant & bar's modern design is as sophisticated and creative as European cuisine. The reinterpretation of Italian elegance with architectural details, using high-quality materials and natural colours, lend a unique appeal to Fabio's Restaurant & Bar.
DESIGN
The design motif, created exclusively for Fabios, depicts the beautiful landscape whose harmonious and sophisticated movements are hand-painted on silk combining the shades of gold powder. The design evokes the journey of time and the affinity that exists between the natural landscape and cherry flower, where freedom and delicacy meet in the spirit of the contemporary.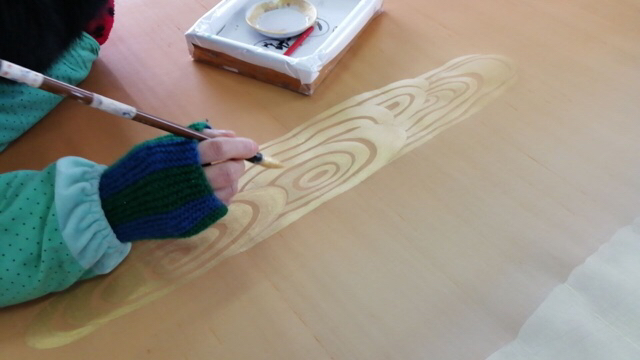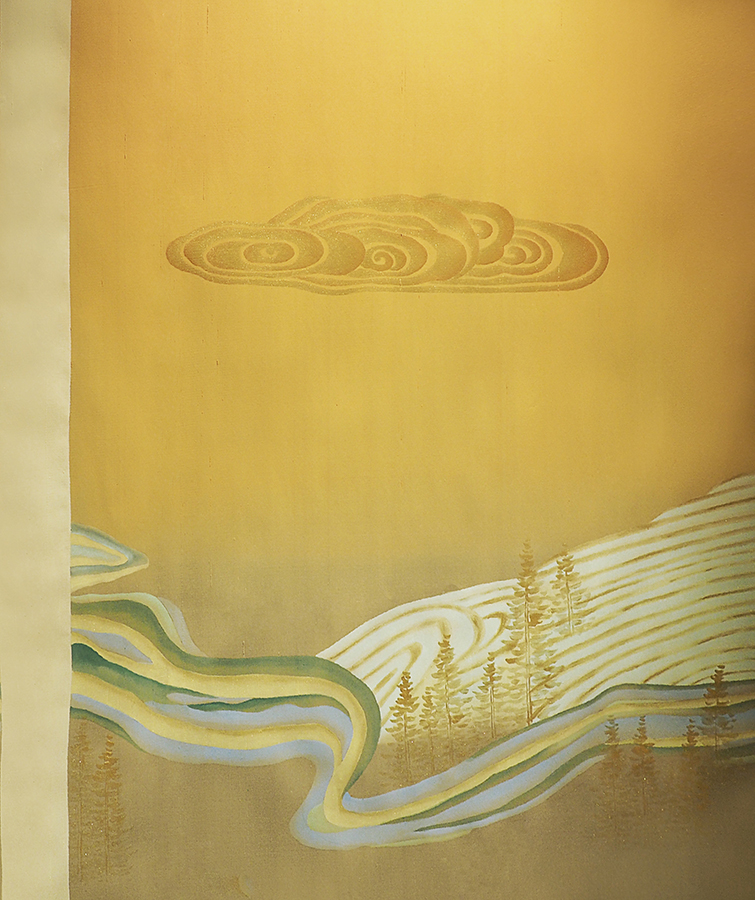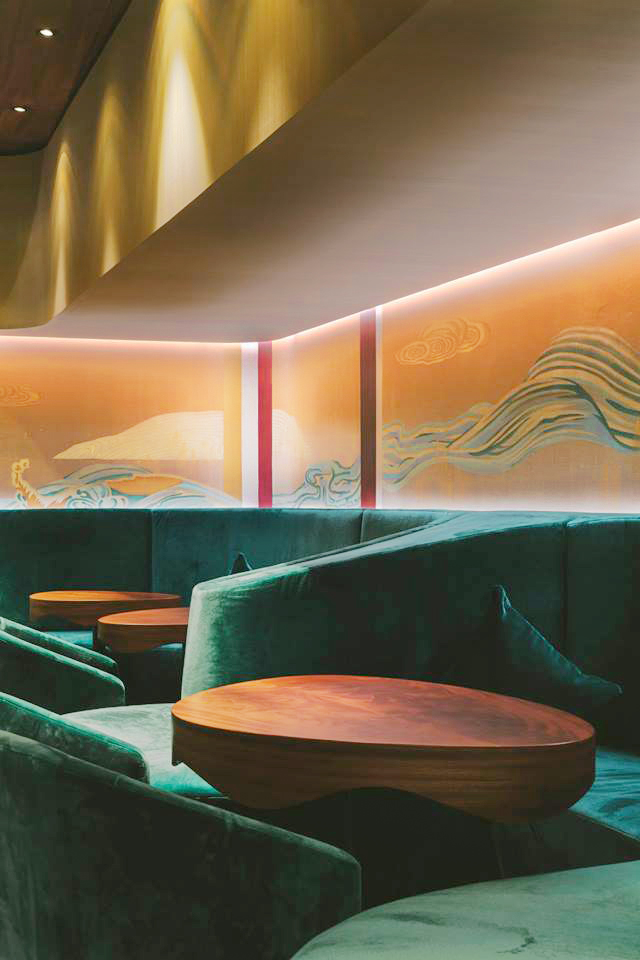 STUNNING PALETTE
The lounge elegantly and discreetly forms a stunning palette of colour and material. The teal colour velvet sofa is subtle but eye-catching, coordinating with the impressive mountain landscape of our silk wallcoverings, creates a scenery that complements the golden decorations catching the light from different angles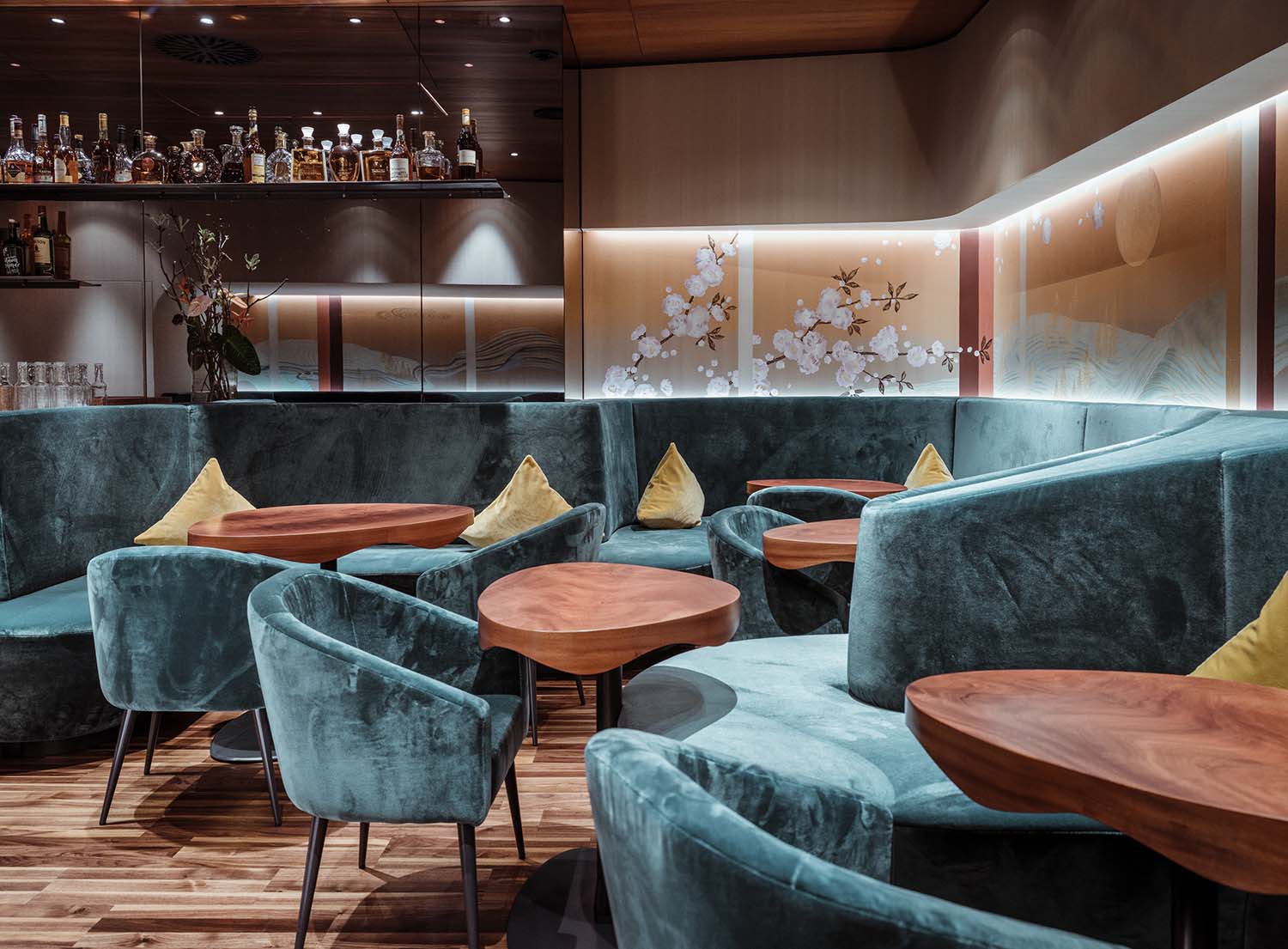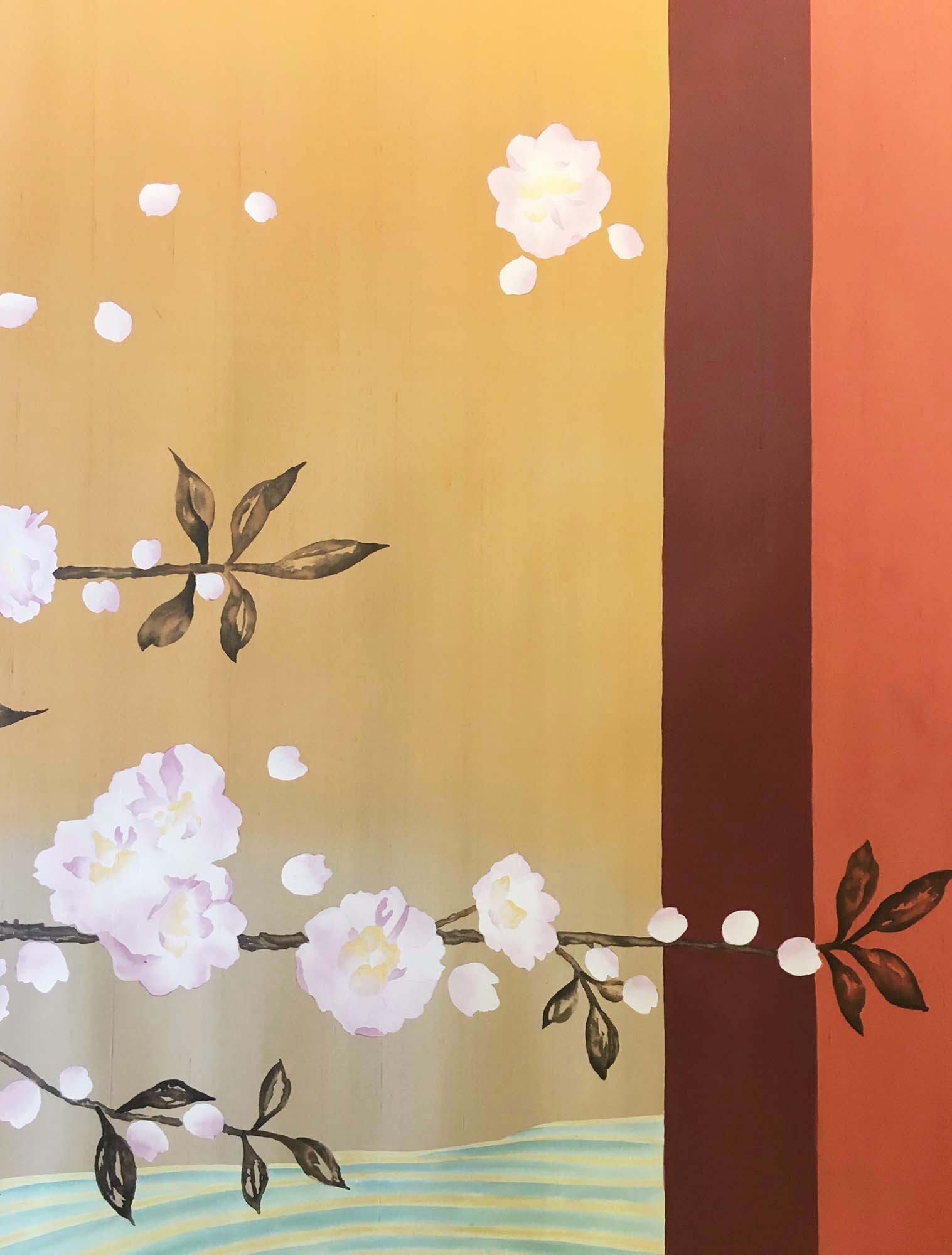 WOMANLY FEEL
The corner of the lounge is decorated with charming cherry flowers, giving it a womanly feel that creates a new ambience whose varying tones of gold and pink enhance a peaceful effect, while stunning contrast rounds out the distinctive atmosphere.