Misha and Barovier&Toso an aesthetic and cultural accord that feeds new collaborations and synergies
Misha met Barovier&Toso in 2019. For the special setup the Via Durini showroom, "Déco Garden", the Venetian company invited Misha to interpret this theme with its collections in an Art Déco atmosphere perfectly accentuated by the chinoiserie of the wall coverings, chosen both for the interiors and the windows.
SAMURAI LAMPS
The success of the event led the two companies to push themselves further in experimenting with the pairing of painted silks from Misha for a limited edition of floor and table lamps named Samurai. Still available in the Barovier&Toso catalogue, the Samurai lamps feature crystal bases paired with shades created in luxurious silks, hand painted by Misha.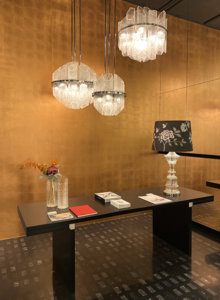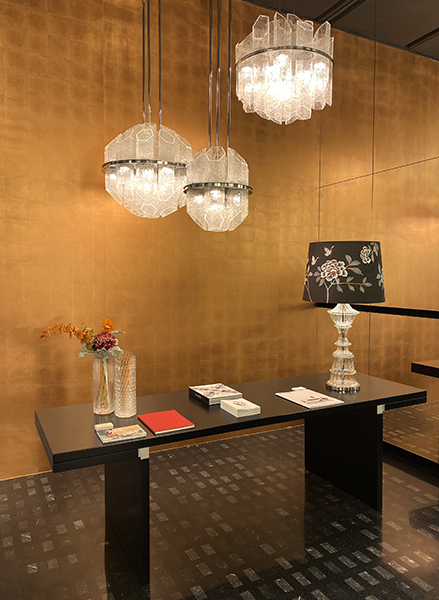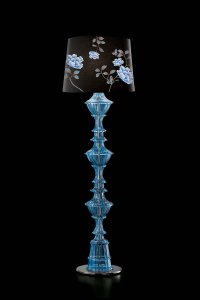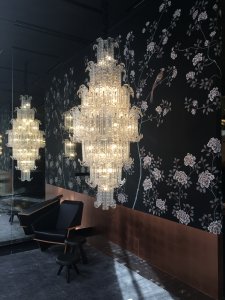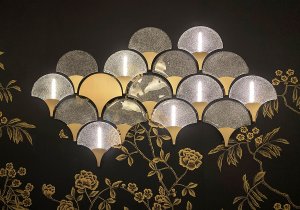 CONCEPT FLATS
Misha was subsequently involved in the new setup project of the Via Durini showroom, designed by Van Der Sande Studio in 2020. Some of Misha's most iconic accessories were also selected for this new interior design project. It is thanks to the craftsmanship of the work, and to the control of the entire creative and production process, that Barovier&Toso, like Misha, is able to widely personalize its offering, developing custom designs and interpreting the tastes and needs of architects, interior designers and clients. An association that can't help but endure over time and lead to new exciting interior designs or extraordinary objects.