The creation of wallcoverings that decorated the historic boutique on Via San Pietro all'Orto 17

 

Synonymous with creativity and colour, Pomellato was founded in Milan in 1967 by Pino Rabolini – the heir to his family's goldsmith legacy. Introducing the prêt-à-porter philosophy to the traditionally conservative world of jewellery. Toward this end, Pomellato's 2017 #PomellatoForWomen campaign celebrated its 50th anniversary alongside a strong feminine leadership. 
EXCLUSIVE DESIGN
The design motif, created exclusively for Pomellato, depicts the iconic jewel chains whose sinuous and sophisticated movements are hand-painted on silk combining the shades of gold powder with pink nuance. The design evokes the centrality of the goldsmith tradition and the affinity that exists between the craftsmanship of Pomellato jewels and the handmade executions of Misha, where ancient oriental art and Italian refinement meet in the spirit of the contemporary.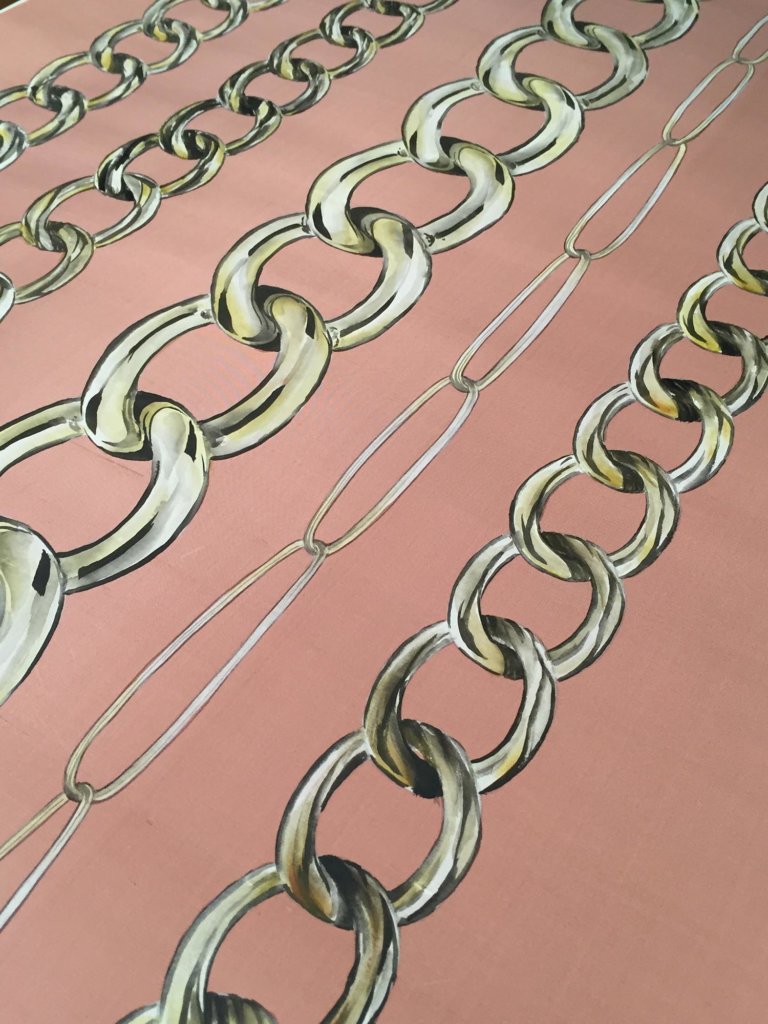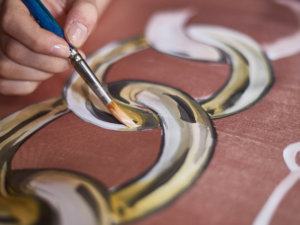 MAISON FOR WOMEN
This precious collaboration underlines the role of Pomellato as a Maison for women, constantly committed to supporting the value and authenticity of the female universe, which in the Misha project derives from the work of two sisters Chiara and Anna Enrico united by the desire to express a unique ideal of beauty without time. Pomellato values, standing united wi a confidence in who they are.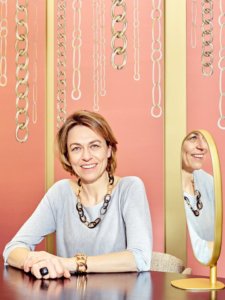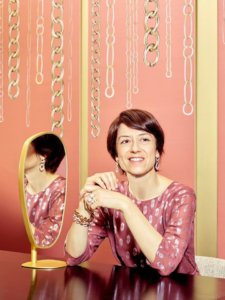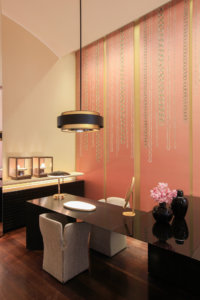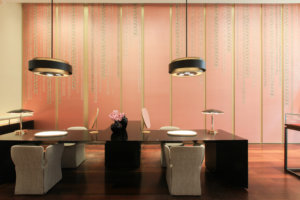 MDW 2017
From the occasion of Milan Design Week 2017, the wallcoverings created by Misha will remain on display in boutiques becoming a characterizing element of the restyling of the Pomellato showroom interiors.