Misha for Driade
Macro paint silk wallcoverings
During Milan Design Week 2017, Misha cooperates with Roberto Palomba + Ludovica Serafini for Driade new catalogue and booth display at Milano Fair. The topic – exclusively realized for the event – called "Macro Paint", is the revised macro scale of Misha patterns, the delightful result of a partnership built on the common ground of love for delicacy and passion for wonder.
CONCEPT
On the occasion of Salone del Mobile 2017, Driade showcase a new collection with a theme Re-LOVE-ution. inspired by the Renaissance – one of the most fortunate and creative periods in history, sensitive to the intellectual and aesthetic languages of home living this is the moment in which to witness the flowering of the collection that have a beautiful connection with Misha wallcoverings. We created a unique "macro" custom-designed wallcovering that magnifies the delicacy of our Pumpkin Garden from China Classic Collection.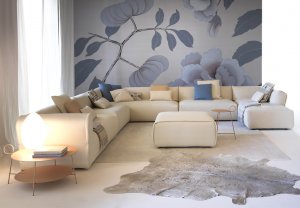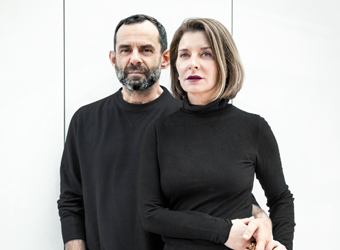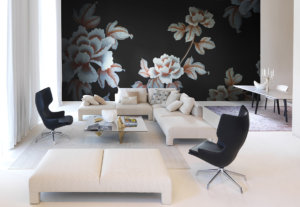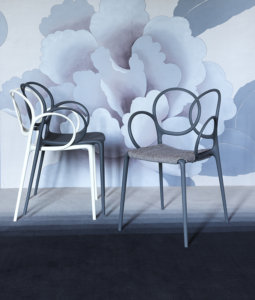 DRIADE CATALOGUE
Involving careful research and a special focus on creativity, Driade and Misha present an extraordinary collaboration; Misha decorates some interiors for Driade new catalogue with handpainted Tour des Voyages collection 'The Tea Route" with the hues of grey, creating a comfortable and elegant atmosphere. Misha chinoiserie design also compliments the dining room's beautiful setting with a custom background colour of 'Chinese Village' and gorgeous enchanted garden 'Moonlight Peonies'.