Misha at the Kempinski Hotel, Frankfurt
The original Chinoiserie wallcoverings collection from Misha, 'Chinese Garden with Peacocks,' is a beautiful scenery of a typical Chinese garden decorate with magnolia flowers, peonies and pheasants. Hand-painted icons, including male and female peacocks, embody the spirit and personality of the hotel. For this design, we use a brush of gold powder on a silk background to create a metallic effect.
CHINOISERIE ROOM
We designed the hotel lobby and transformed the lounge and some of the hotel room with our chinoiserie creation. 'Winter Peach Blossom' in the custom colour design elevated the hotel lounge with delight and brought comfort and beauty to the ambience.  'Gold Bamboo Garden' on Blu China pure silk background transform the room with elegance and a pleasant feel.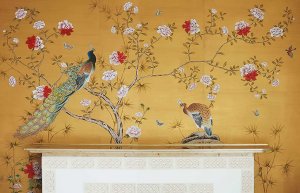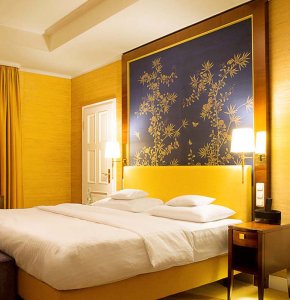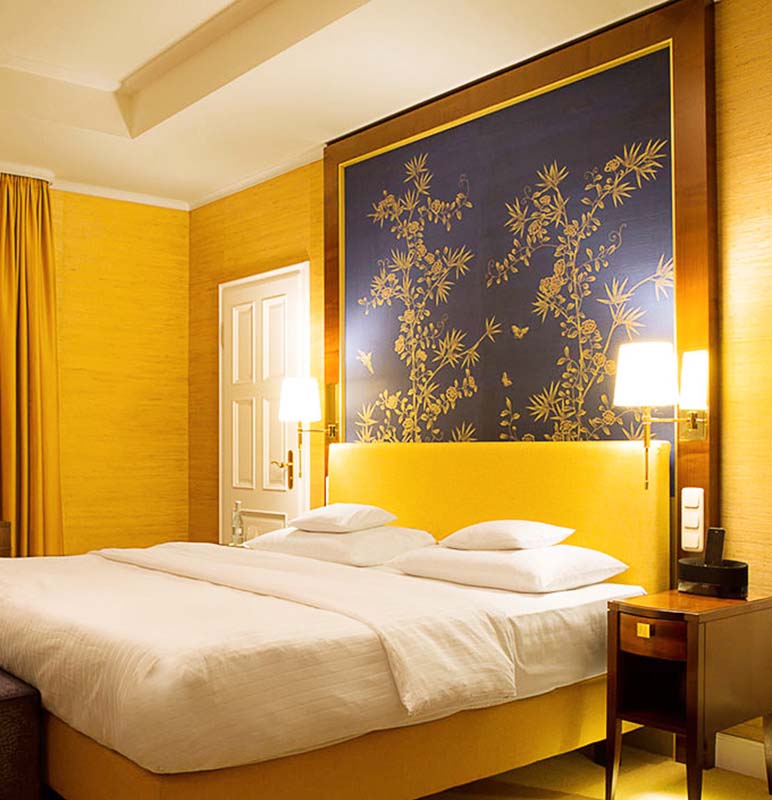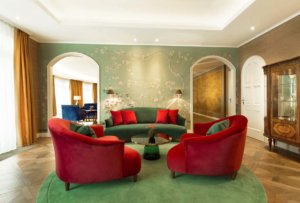 Our collaboration with Kempinski hotel reflects balanced and contrasting colours that create an aura of relaxation, allowing you to unwind surrounded by beauty. However, depending on preference, our artists will work to ensure specific briefs are met to exact standards – for this project, our painters use the highest possible skills to realize each design. Whatever the scheme or colour, our signature attention to detail and quality will always shine through.