OASI by Cristina Celestino
Misha is delighted to exhibit a showcase together with Cristina Celestino during Milano Design Week 2019. Cristina Celestino continues her personal reinterpretation of the symbolic locations of the city of Milan with a project for the historic Pasticceria Cucchi, which aims to pay tribute to the city without nostalgia, and reinvents an iconic gathering place, inspired by the theme of the "Caffé Concerto." Misha will introduce the newly designed and technique of precious silk wallcoverings as the backdrop for the Tea Room.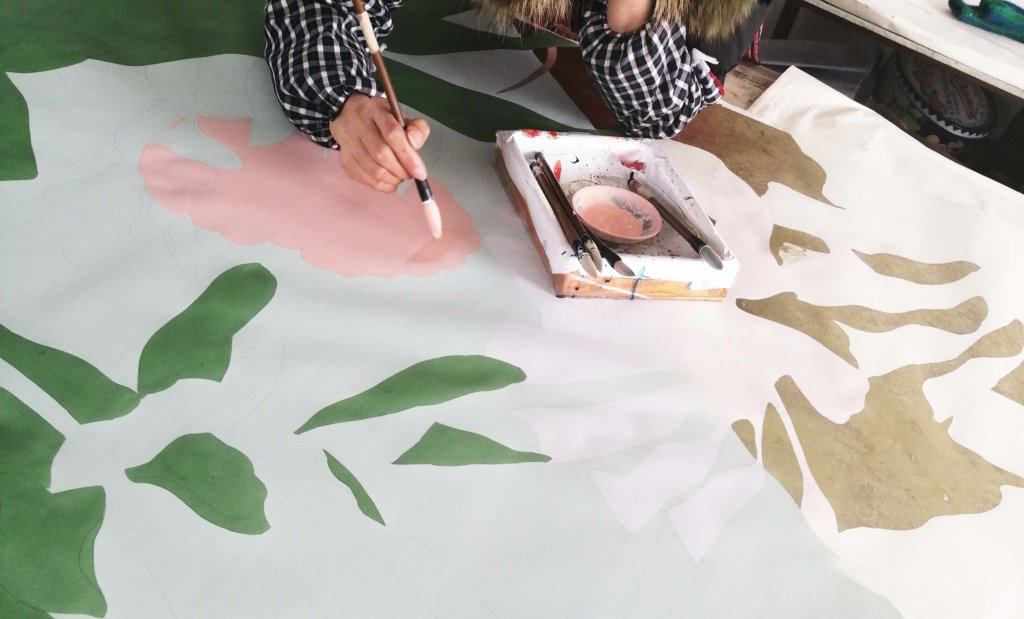 ORIGINALITY
The original design of the wallcoverings come directly from the vision of Cristina Celestino interpret the past and present, with an eye on the future. Starting with the sketches, paint and embroideries, our 'OASI' wallcoverings is an exercise in patience, precision and utmost care.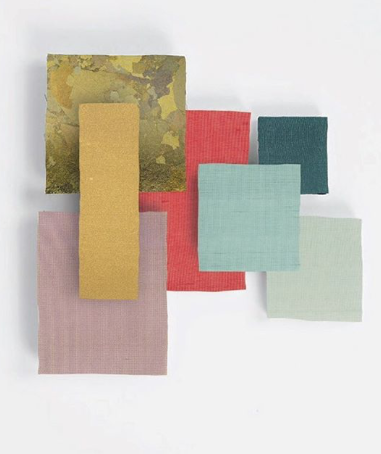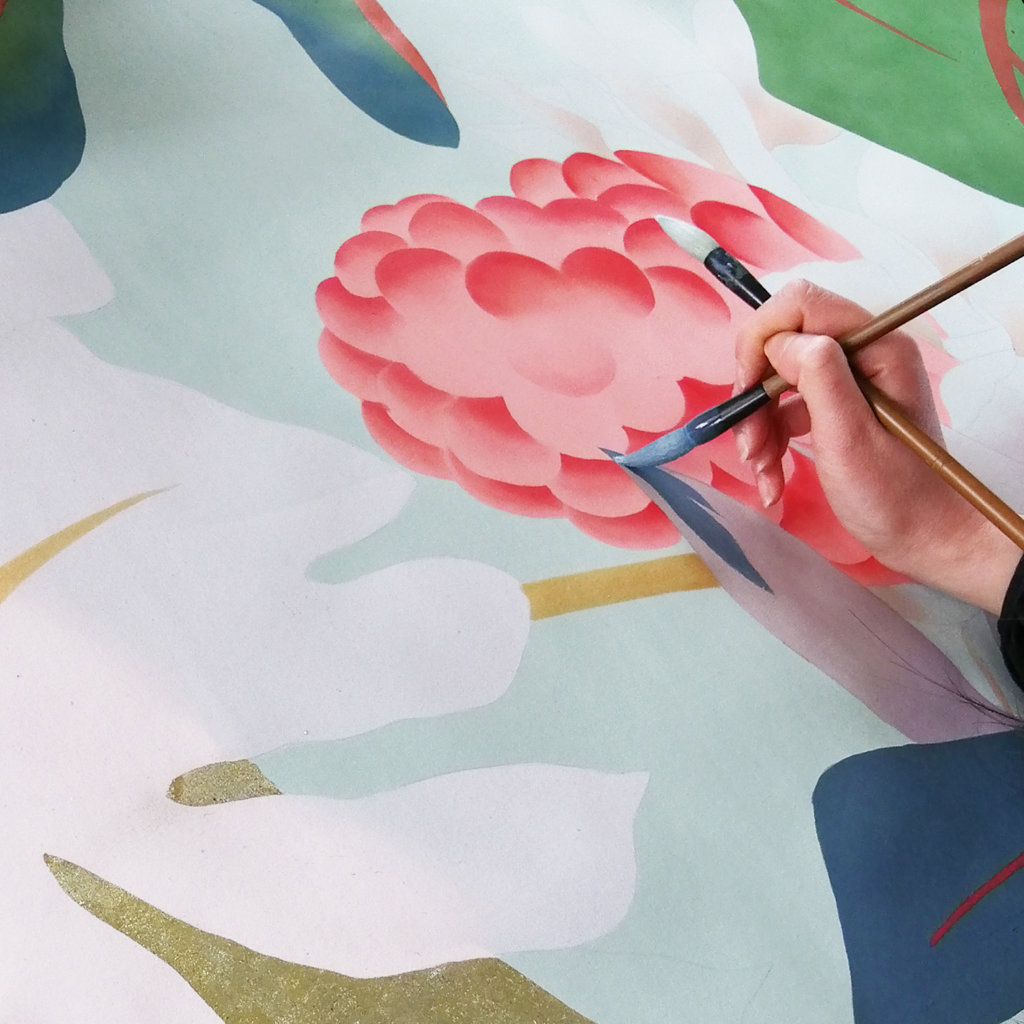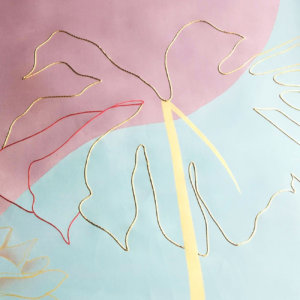 INSPIRATION
Cristina has imagined Caffé Concerto Cucchi as an urban oasis inspired by the hues and techniques of the art of pastry, projecting the atmosphere of the traditional into vibrant space marked by unexpected insertions of colours and materials.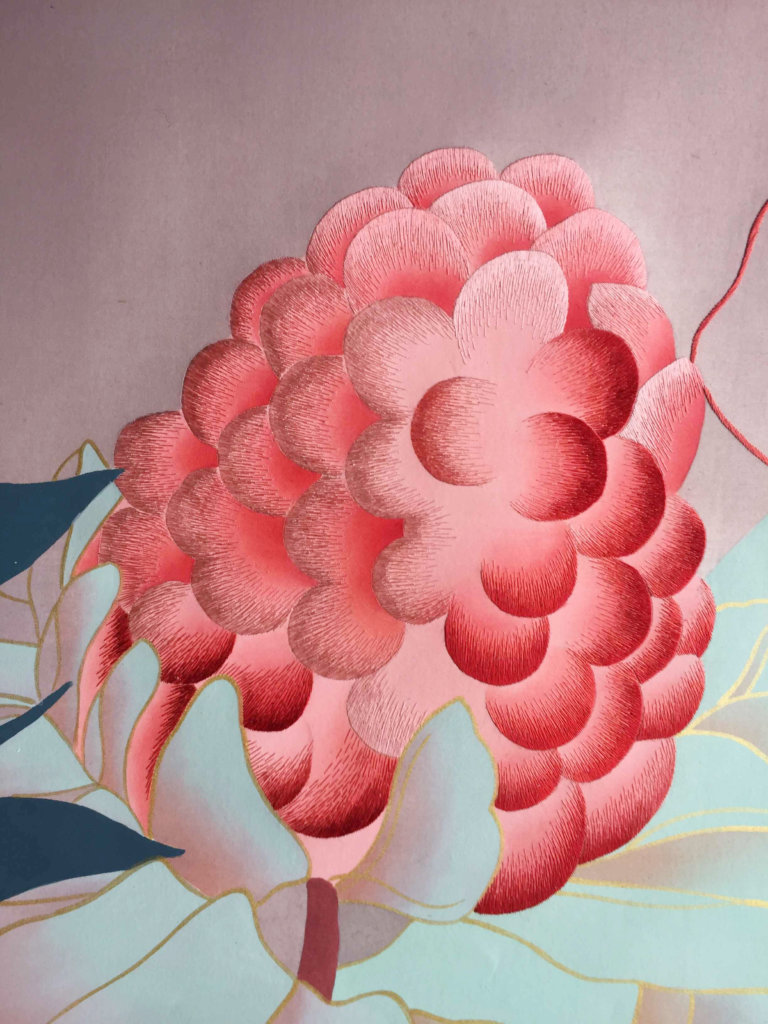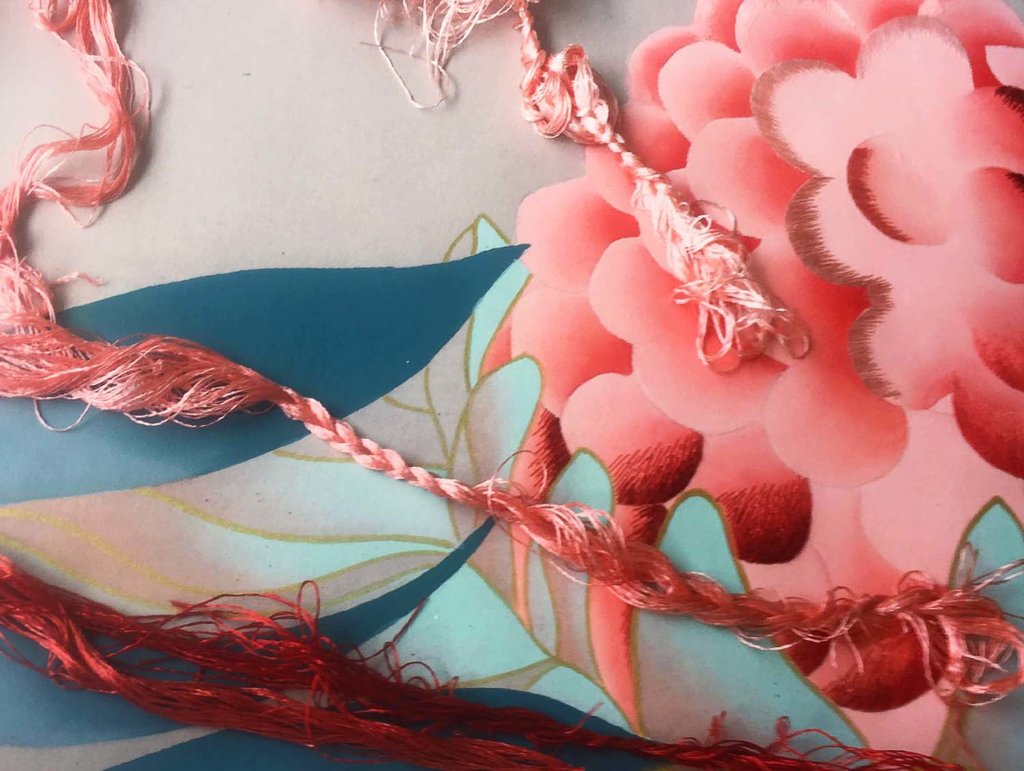 PROJECT
The project, named Oasi by Cristina Celestino and Misha, presents a surreal hand-painted landscape standing out on a precious silk wallcovering and subdivided into three large panels. A combination of geometric figures and botanical elements such as illustrations of oversized raspberries and an impressive tropical palm tree, enhanced by embroidery- is matched with chromatic bands and metallic mini-patterns able to generate a hybrid panorama: an Oasi that influence the aristocratic atmosphere of the pastry shop creating an unexpected scenario.