N

ew design interior inside KD superyacht

Yacht builder Giovanni Jannetti founded Cantiere Navali San Lorenzo shipyard in Viareggio in 1958. In 1995, the shipyard launched its first superyacht, the 31.70-meter SL100. Ten years later, Italian businessman Massimo Perotti became a majority shareholder in the shipyard. In 2014, luxury yacht builder Sanlorenzo launched the 26.5-meter SL118 H1 Superyacht, the new flagship of shipyard's planing-hull yacht range. 
CUSTOM PEONY
The yacht had all makings of a modern property, there are five guest cabins, separated by a stunning staircase that allows up to 12 guest and 9 cabin crew on board. Firstly, a viewed for the staircase has been transformed into a beautiful path with our custom peony wallcoverings on pure silk pearl grey colour background, the design was fully embroidered to maximize the luxurious effect. The application starts from the lower ground to the upper floor of the yacht connecting the common area to the cabins.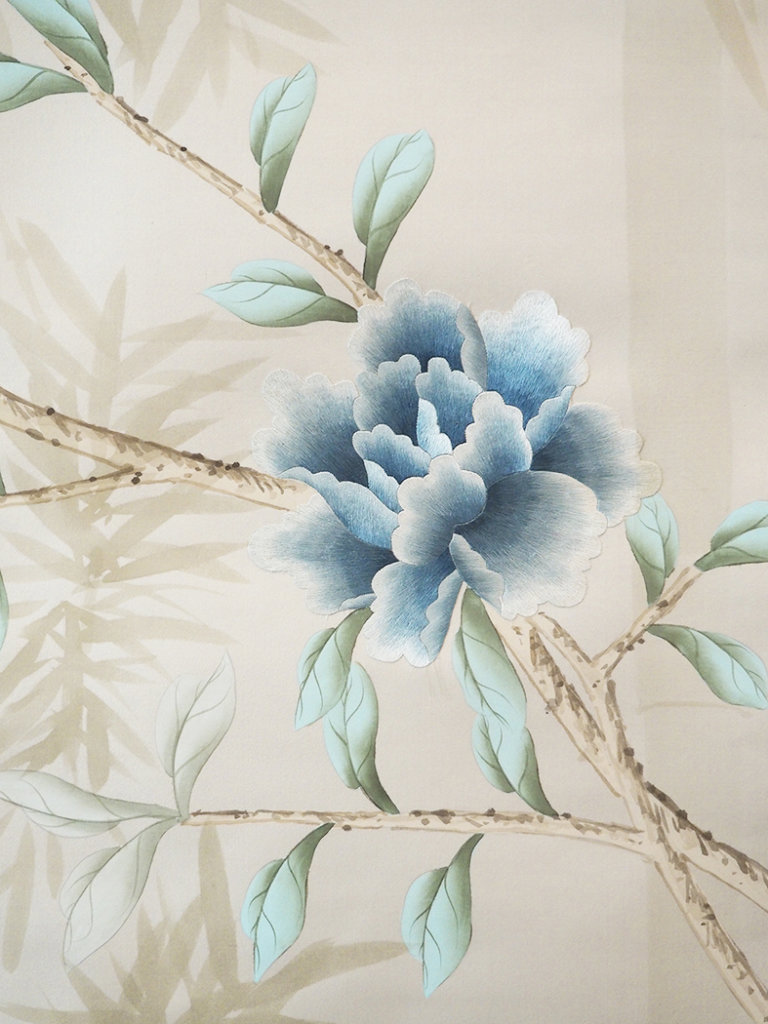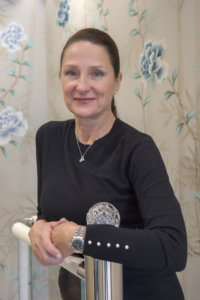 TIZIANA VERCELLESI
Working closely with Design Interior Tiziana Vercellesi we develop a custom design based on our standard pattern from Asia and China Classic collections, not only focus on hand painted on precious silk wallcoverings, but Tiziana also gives more attention to embroidery technique on several subjects. The project delivers beautiful scenery and nominated for the world superyacht 2019.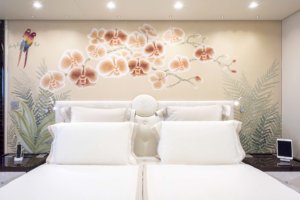 CUSTOM ORCHID
The anterior room being showcased is a gorgeously refined master bedroom containing one small office with desk, one shower room and landscape window which allow the guest to see the outside scenery while sailing. Decorated with our custom full embroidery orchid on Avorio colour background dupion silk.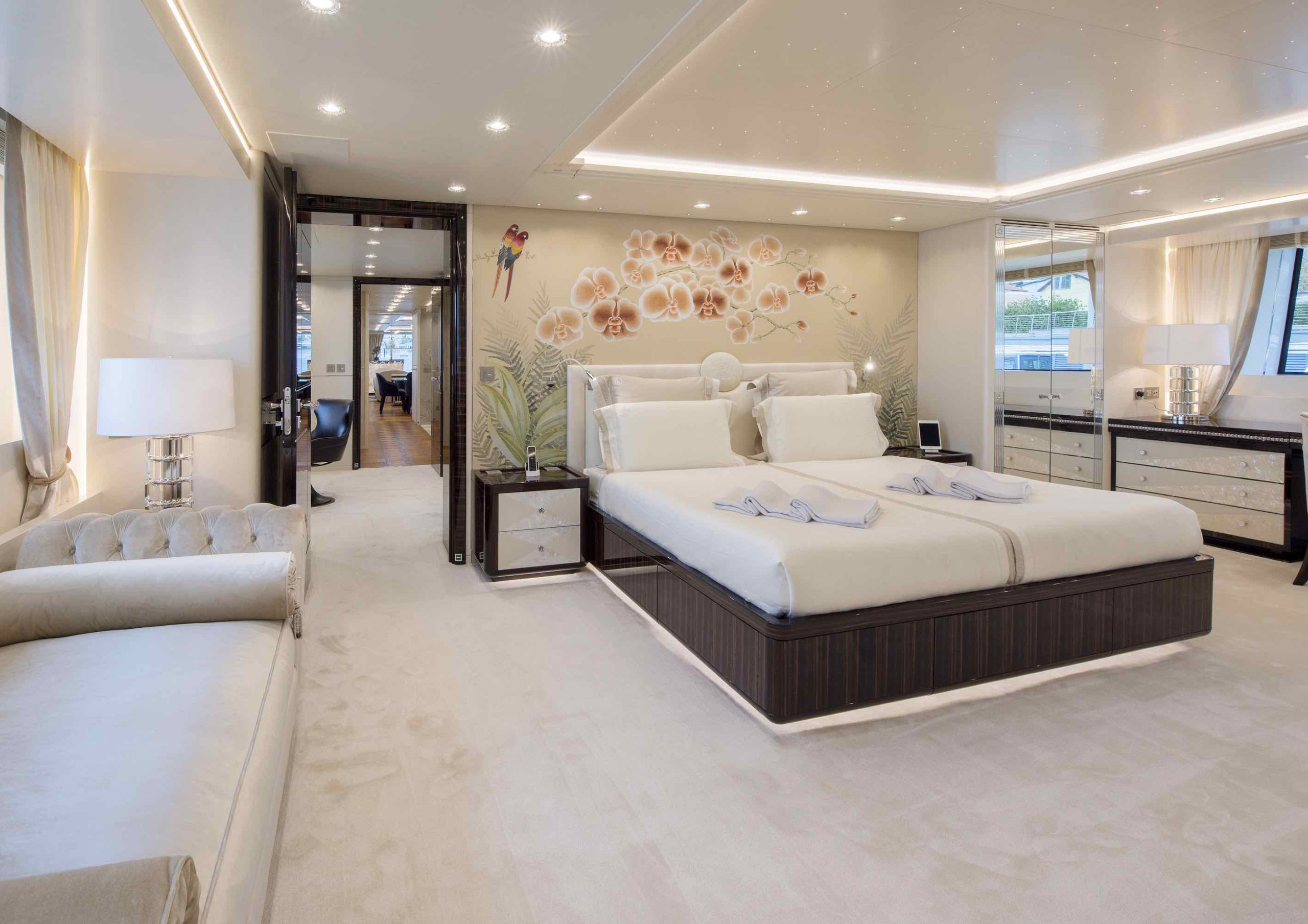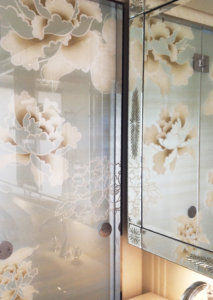 BIG PEONY ON FABRIC
Furthermore, a fabulous looking shower room was built in order to maximize the comforts of the guest. This room features a large shower decorated with our custom gigantic peony wallcoverings on fabric installed between the glass door. This room is finished beautifully with two identical washbasin and gorgeous landscape mirror.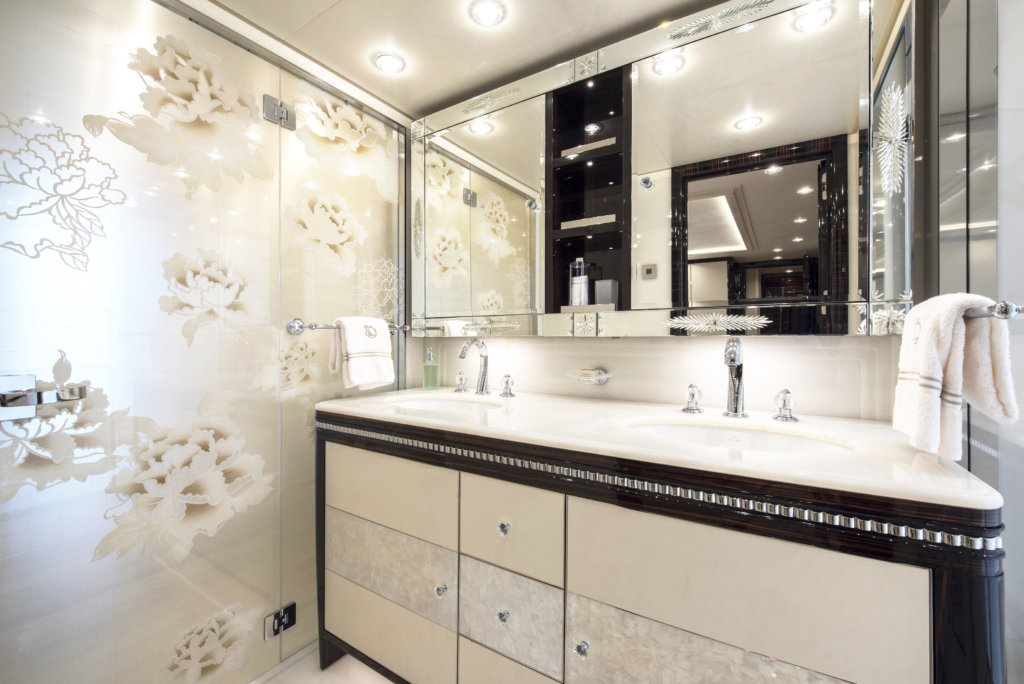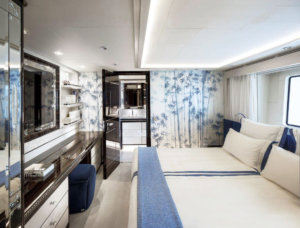 BAMBOO FOREST
A peek into the second master bedroom which also builds with one shower room and window that allow the guest to feel comfortable during the journey. This room is finished beautifully with a charming bamboo forest wallcovering on double silk salt flats background colour.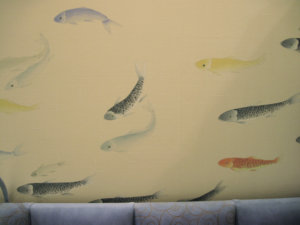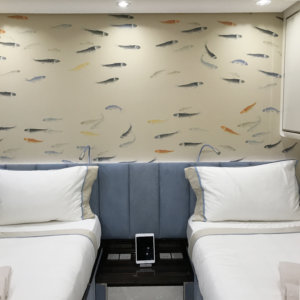 FISHES & BUTTERFLIES
Finally, the last two identical cabins inside the yacht consist of 2 single bed, storage, and small window comfortable for guests and also for kids. Each room decorated with custom design handpainted fishes and butterflies wallcoverings on dupion silk avorio background colour.