Dream-like visions from Misha and Studio 2046
Milano, September 2021 – The partnership continues between Misha and Daniele Daminelli of Studio 2046, whose furnishing solutions are already displayed in the Misha showroom in Piazza Gramsci, Milan. On this occasion, their collaboration unfolds in a virtual ambit to breathe life into some engaging images of interiors designed by Studio 2046. In addition, Misha wallpapers contribute to conferring a charmingly oneiric atmosphere to these environments.
CURATED BY STUDIO 2046
Studio2046 wishes to contextualize the decorative artisanal product of MISHA wallpapers in a recent residential project. The refined chromatic dialogue embraces a pleasant journey in which objects belonging to different epochs and styles mingle in a contemporary project conceived for future living solutions. The new Risorgimento is characterized by the romanticism of harmonious environments in which refined objects play a protagonist role in the contemporary scene.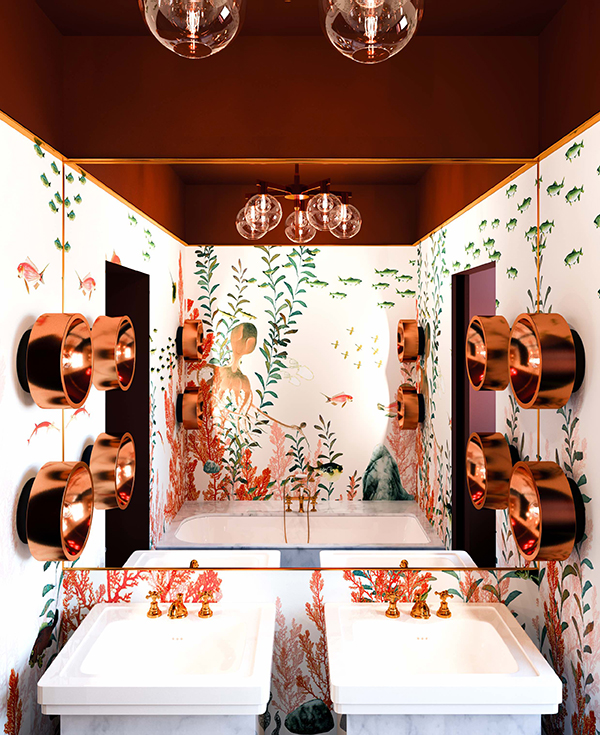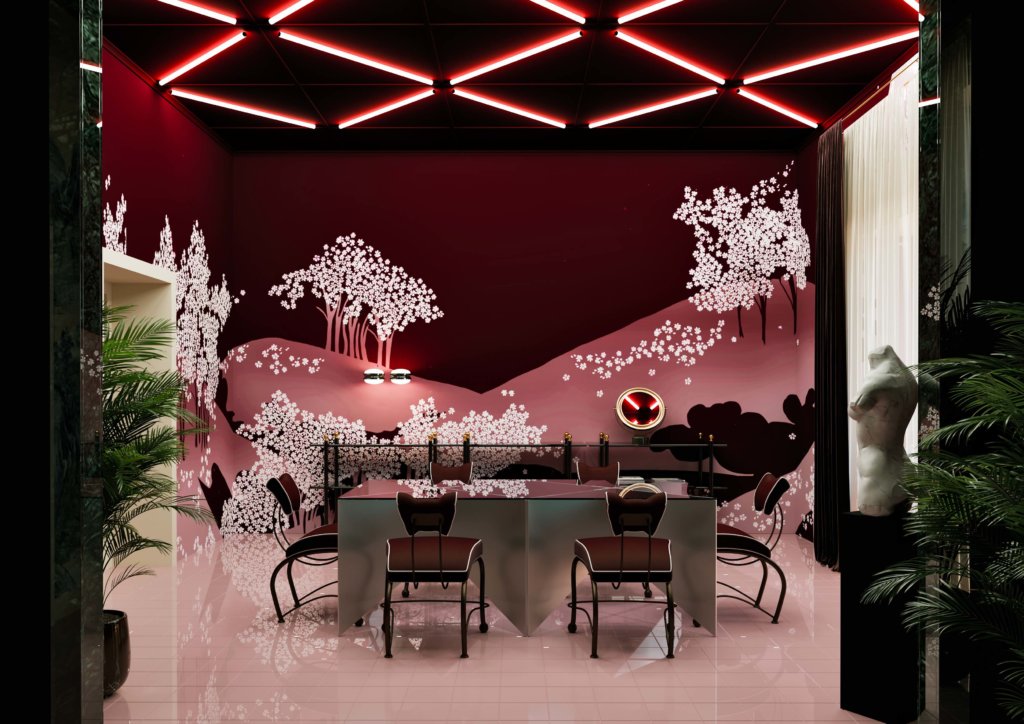 CREATIVE EXPERIENCE
The creative experience of Studio2046 draws from the resources of MISHA culture to breathe life into an avant-garde project in a search for a romantic future. Two collections were selected for this project: Asia Collection and China Classic. As in the bathroom, where we find Seabed design and also in the dining room decorated with Landscape with Trees. The sophisticated chromatic dialogue welcomes a pleasant journey through time where objects from different eras and styles meet in a contemporary project destined for the home of the future.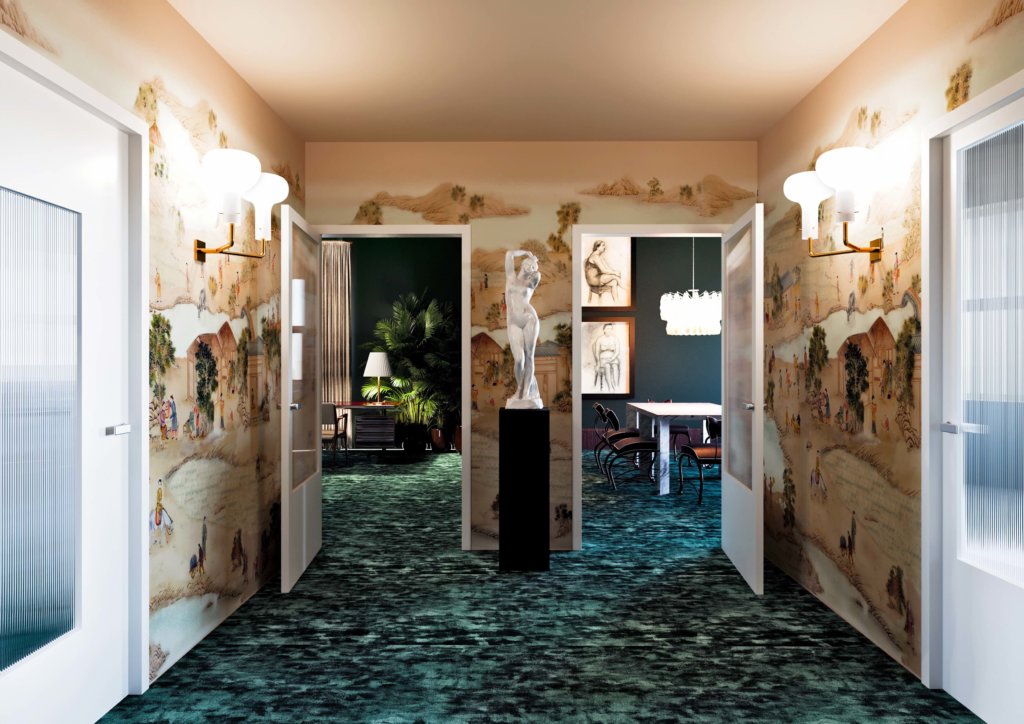 TAILOR-MADE SOLUTIONS
The hall is decorated with a Chinese Village from the China Classic collection, which also appears in the bedroom in the Imperial Garden wallpaper variant, in the living area with the Tree of Life from Asia collection. This collaboration, therefore, reveals the possible creation of synergies in the interior design project, where Misha is always able to present tailor-made solutions, along with the wallcoverings listed in the catalogue.