Architteture Grottesche Terra d'avorio
Description >
The Architetture Grottesche design reinterprets the wall decorations of the Grotesques of ancient Pompeii. The wallpaper is composed of micro-Architectures, at times metaphysical, made from nineteenth century drawings of jewels rich in chiseling and minute details, whose central gems give small accents of color to the monochromatic background.

Tech. informations >

The Architetture Grottesche design consists of no. 13 total panels with W. 90 cm x H. 300 cm / 2.95 ft x 9.85 ft. Panels can be purchased as printed, printed with hand-painted hints of paint or fully hand painted. Printed wallpapers are available on n. 2 variants of material: Paper and Vinyl. For hand painted wallpaper, it is available only on silk background.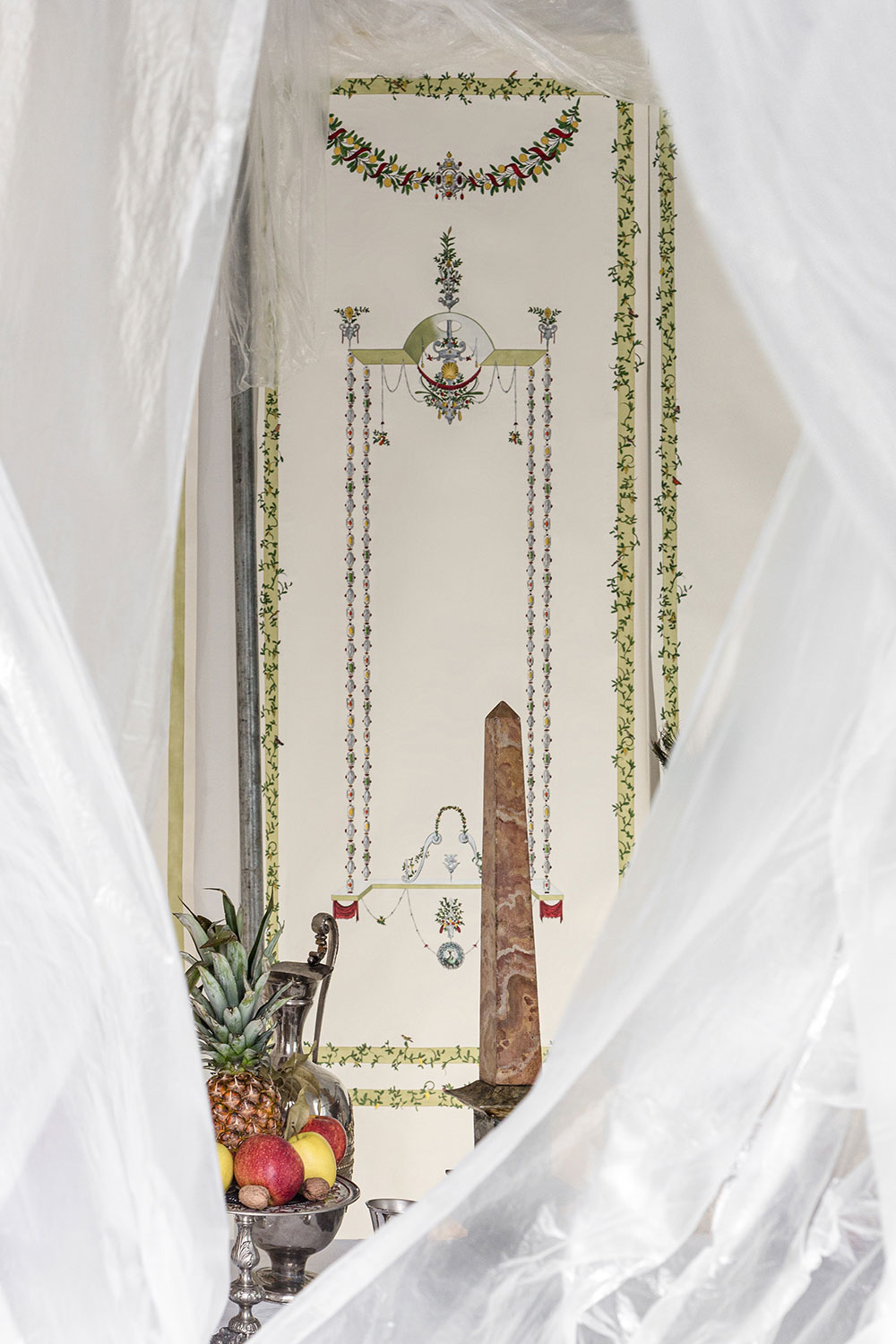 Handpainted 'Architetture Grottesche' in Terra d'Avorio on Pure Silk
Photography Andrea Pedretti
Handpainted 'Architetture Grottesche' in Terra d'Avorio on Pure Silk
Photography Andrea Pedretti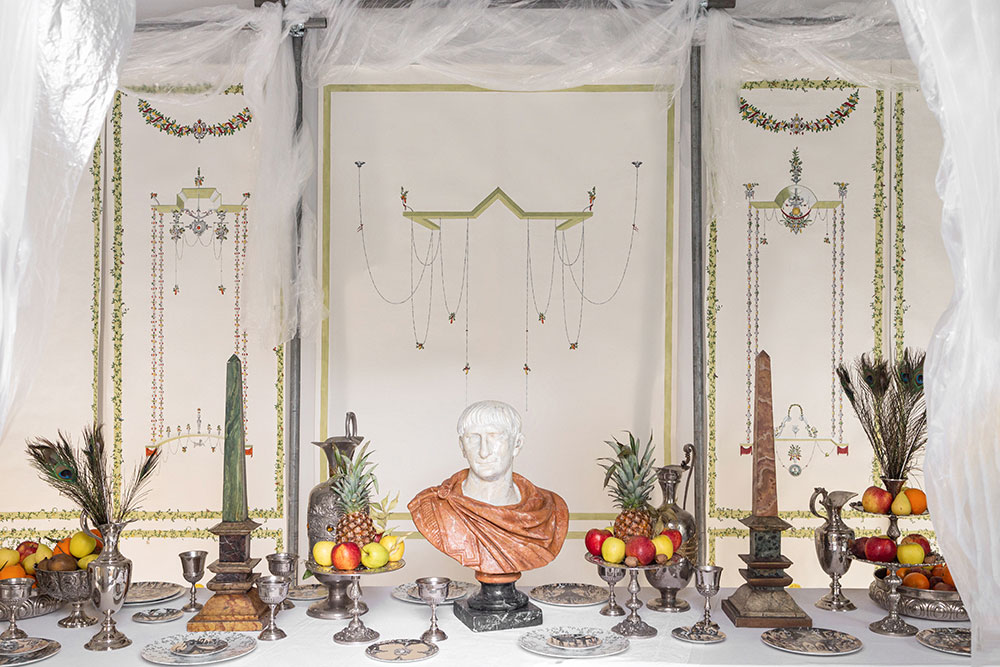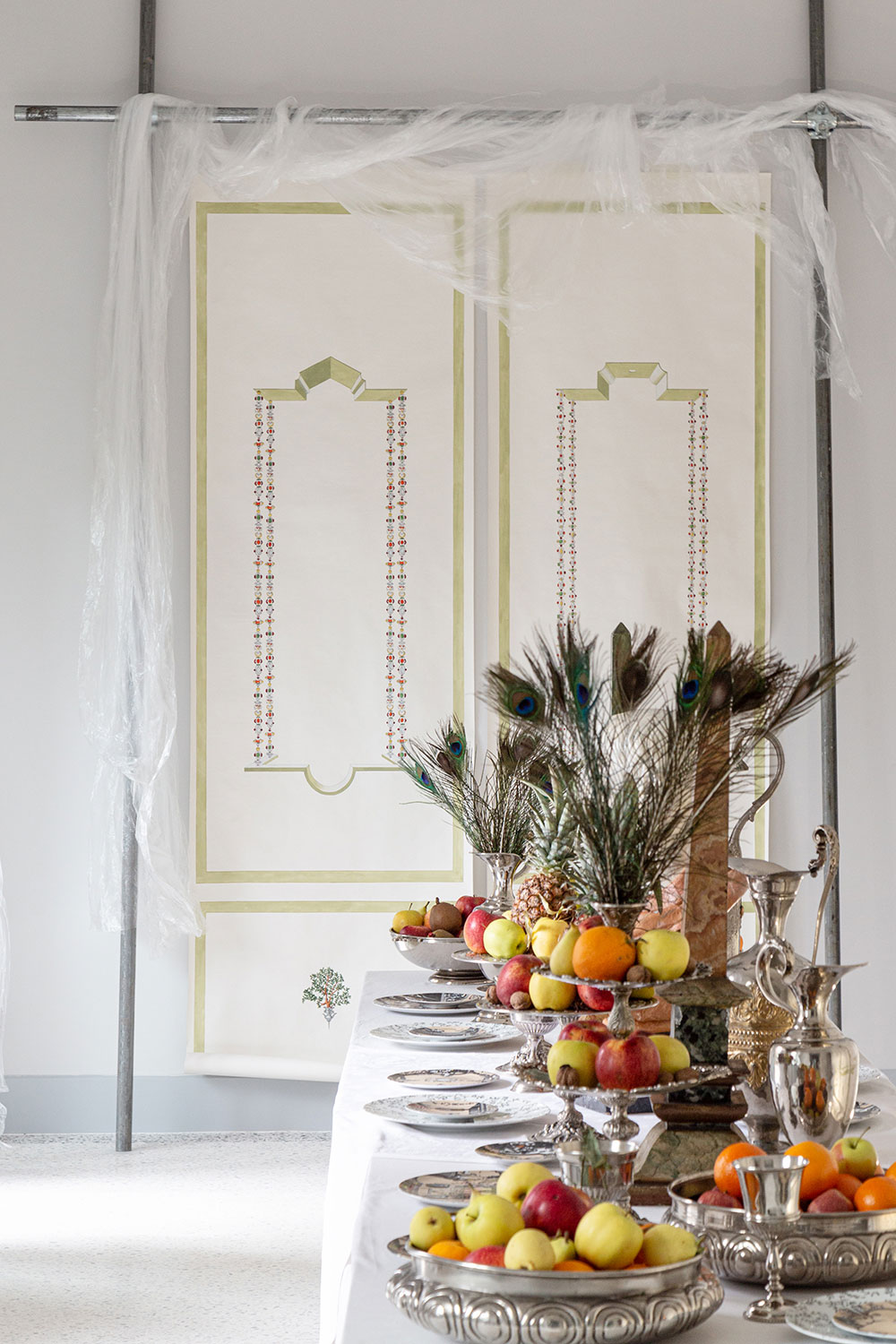 Handpainted 'Architetture Grottesche' in Terra d'Avorio on Pure Silk
Photography Andrea Pedretti
'Architetture Grottesche' in Terra d'Avorio on Paper
Photography Serena Eller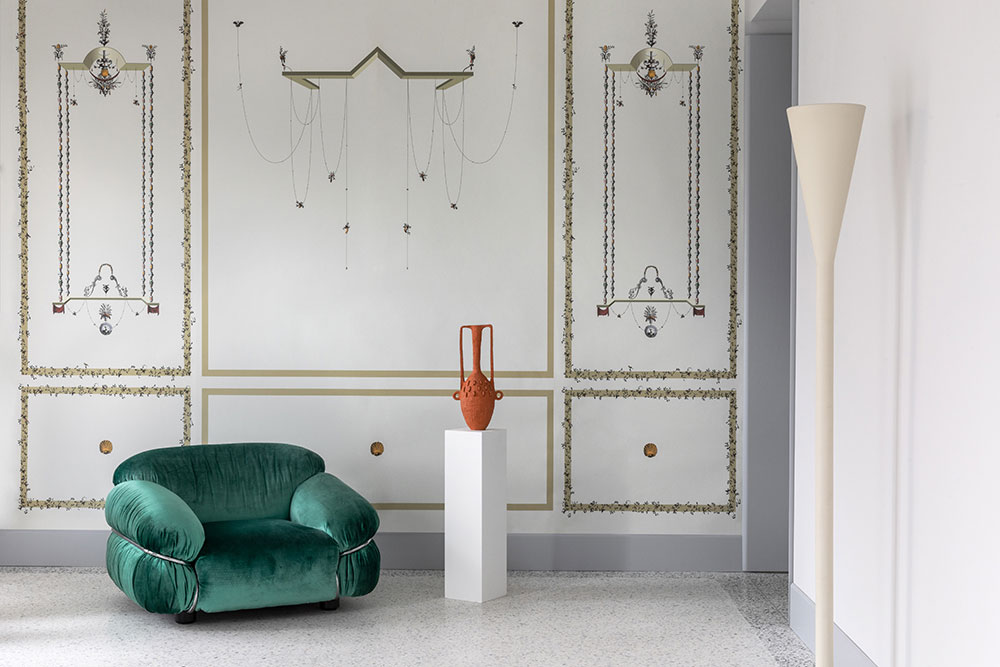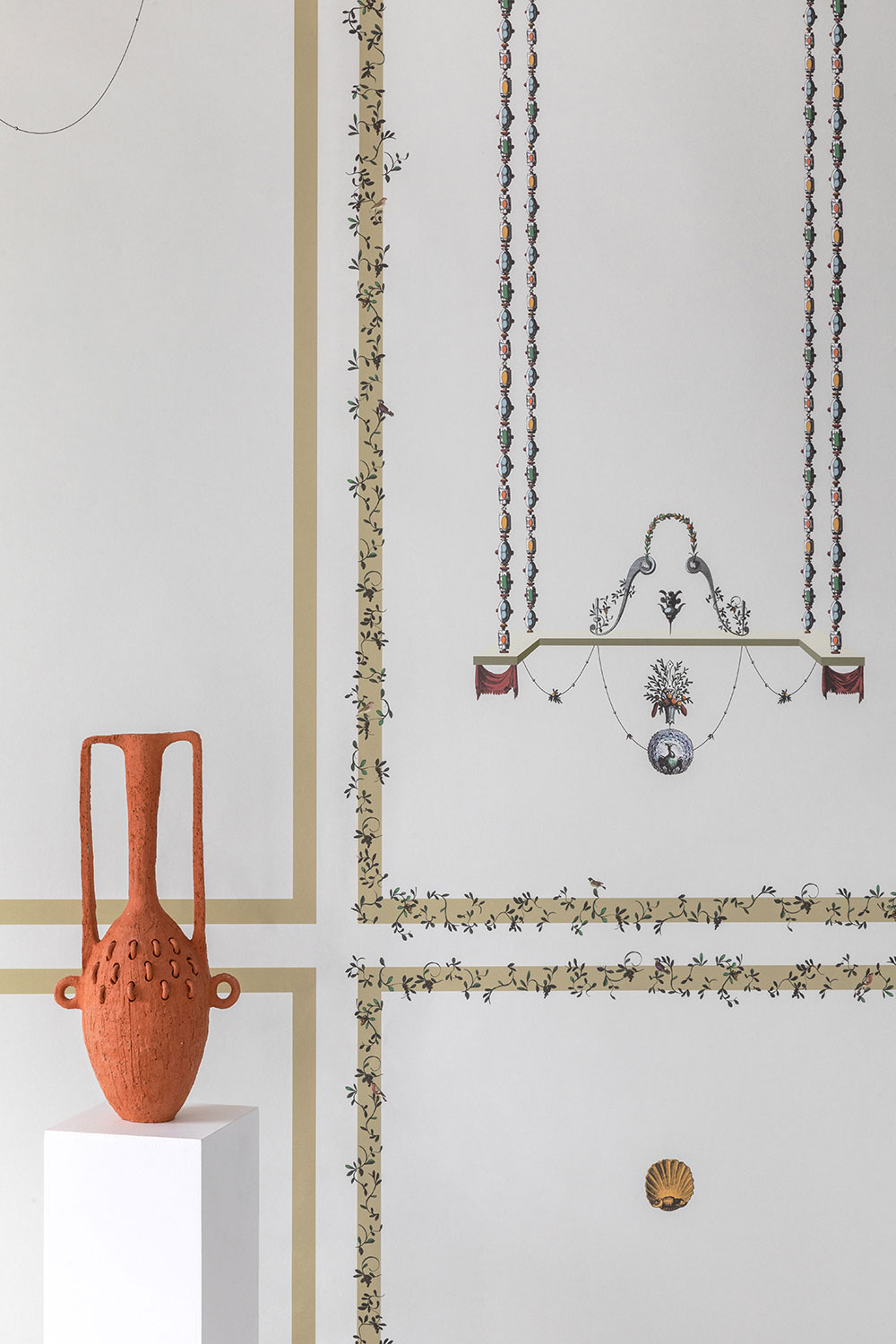 'Architetture Grottesche' in Terra d'Avorio on Paper
Photography Serena Eller