Sannita Calcatta Oro
Description >
Sannita is a wallpaper that pays homage to the early Pompeian style. This pictorial technique, very common in public buildings and homes, follow the technique of covering walls with marble slabs. The ancient design, characterized by rectangles, squares and marbles, is thus reinterpreted by Vito Nesta to shape this recent and fascinating motion.

Tech. informations >

The Sannita design consists of no. 10 total panels with W. 90 cm x H. 300 cm / 2.95 ft x 9.85 ft. Panels can be purchased as printed or printed with hand-painted hints of paint. Available on n. 2 variant materials: Paper and Vinyl.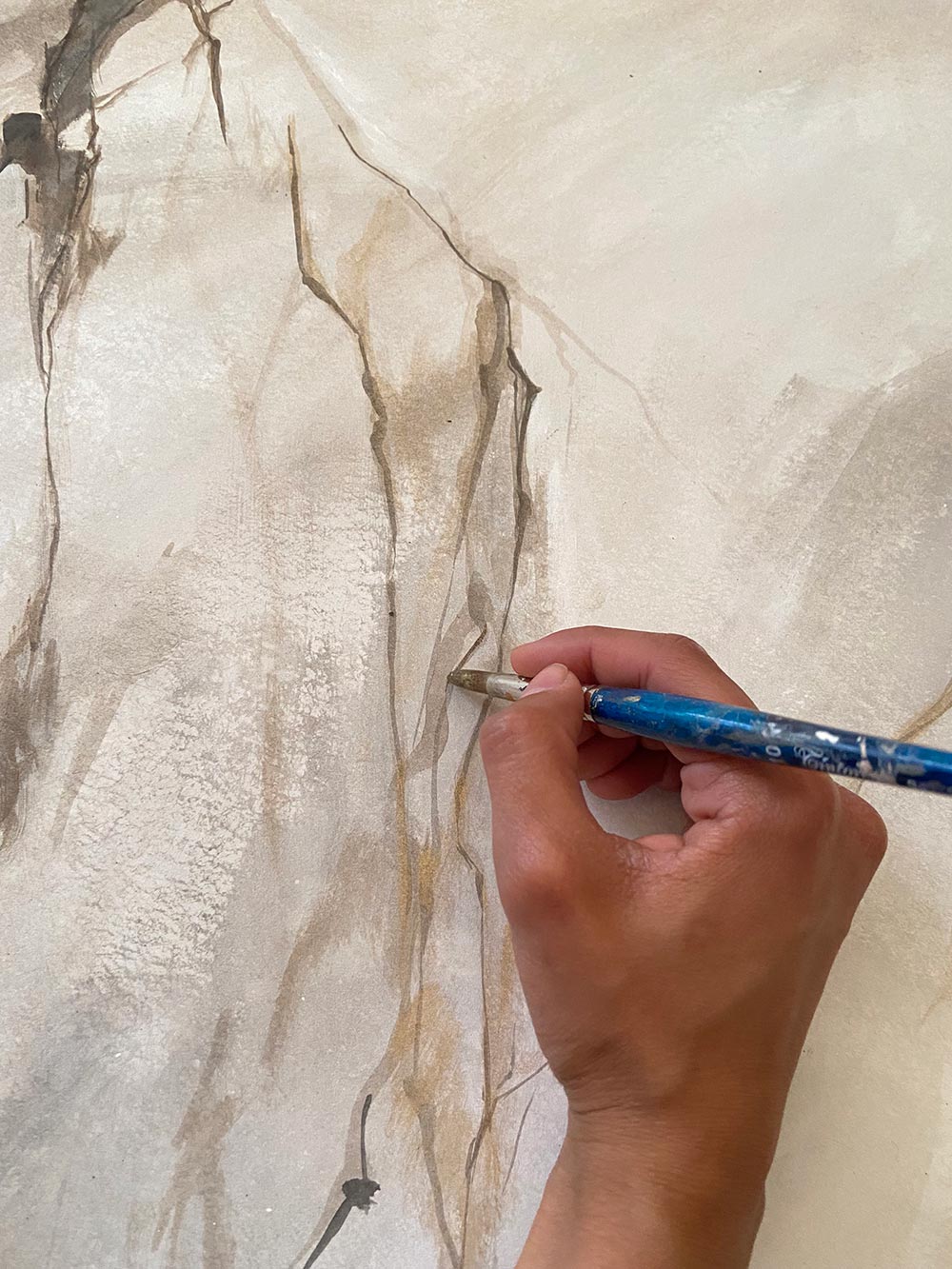 'Sannita' in Calacatta Oro colourway on Paper
Photography Misha Archive
'Sannita' in Onice Giallo colourway on Paper
Photography Serena Eller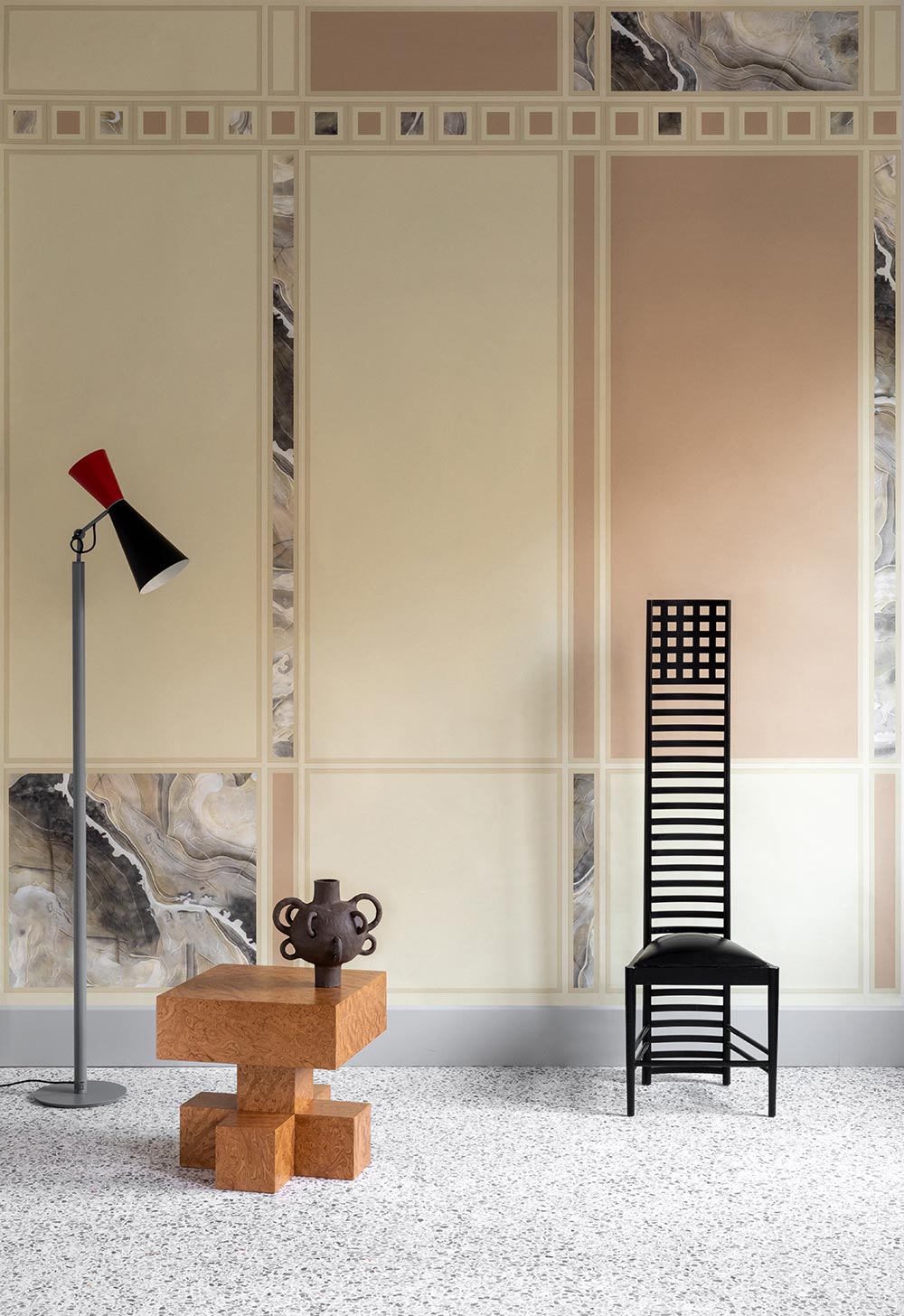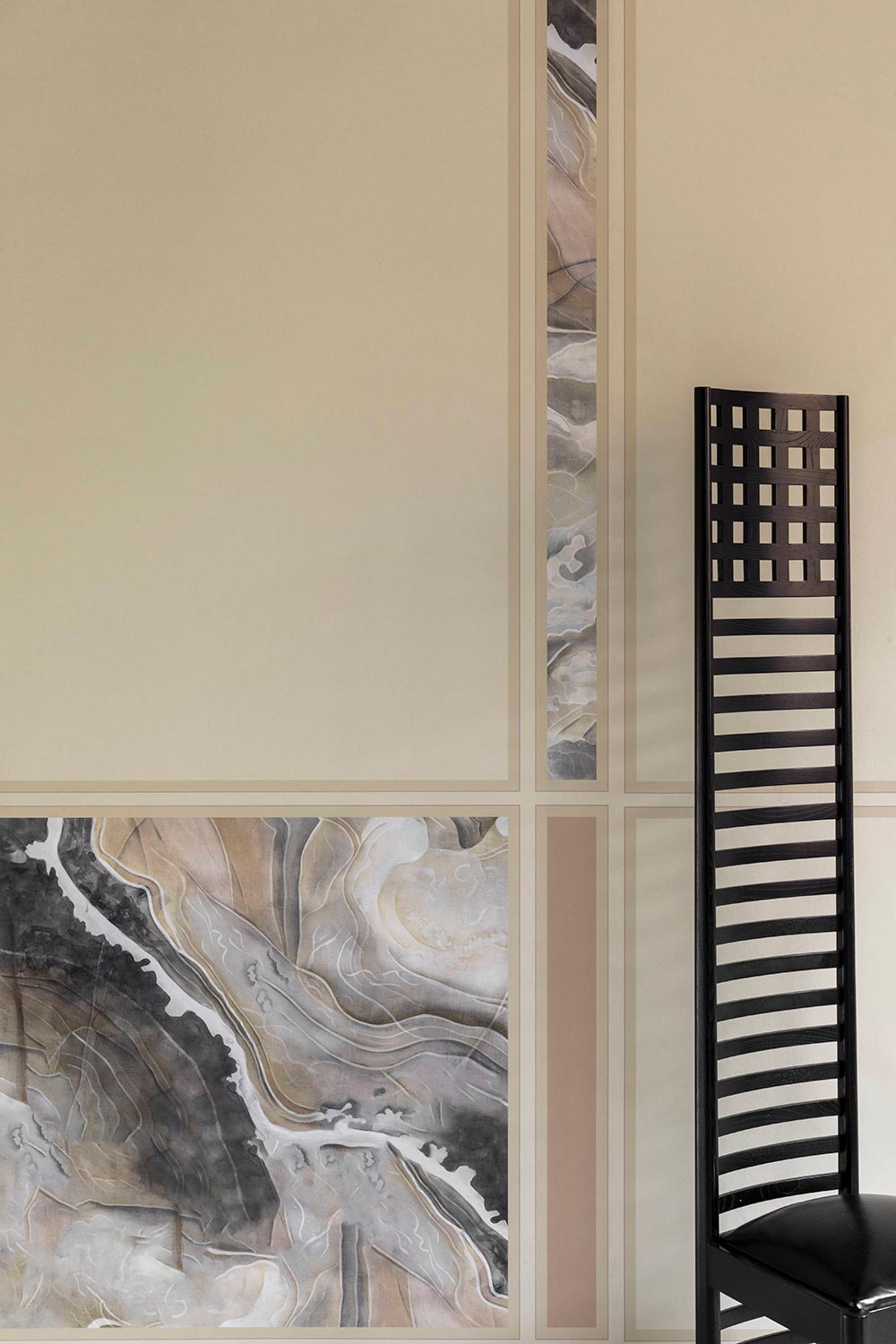 'Sannita' in Onice Giallo colourway on Paper
Photography Serena Eller
'Sannita' in Onice Giallo colourway on Paper
Photography Serena Eller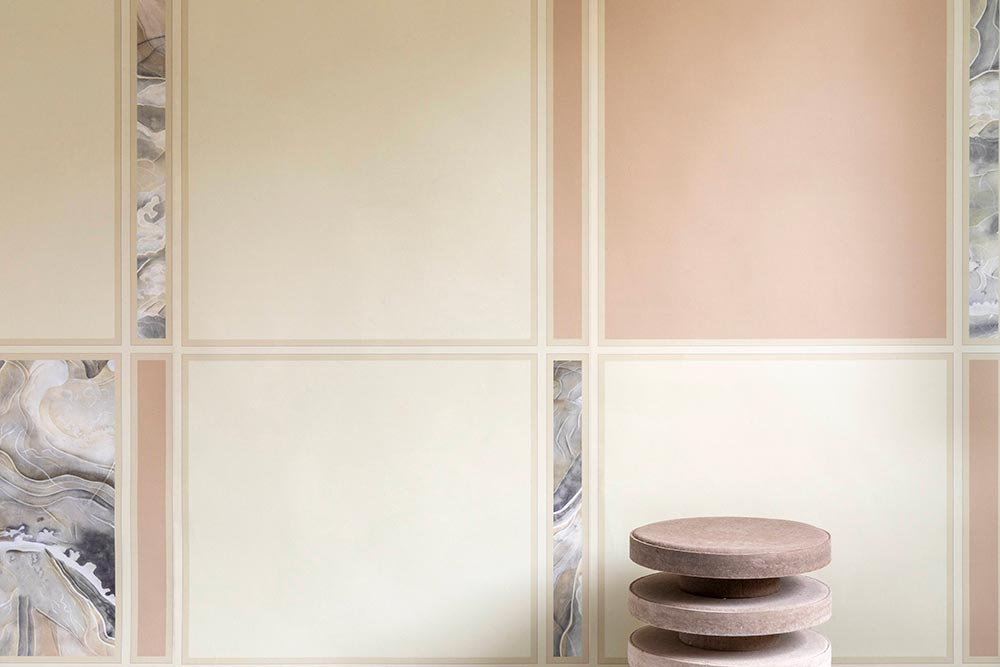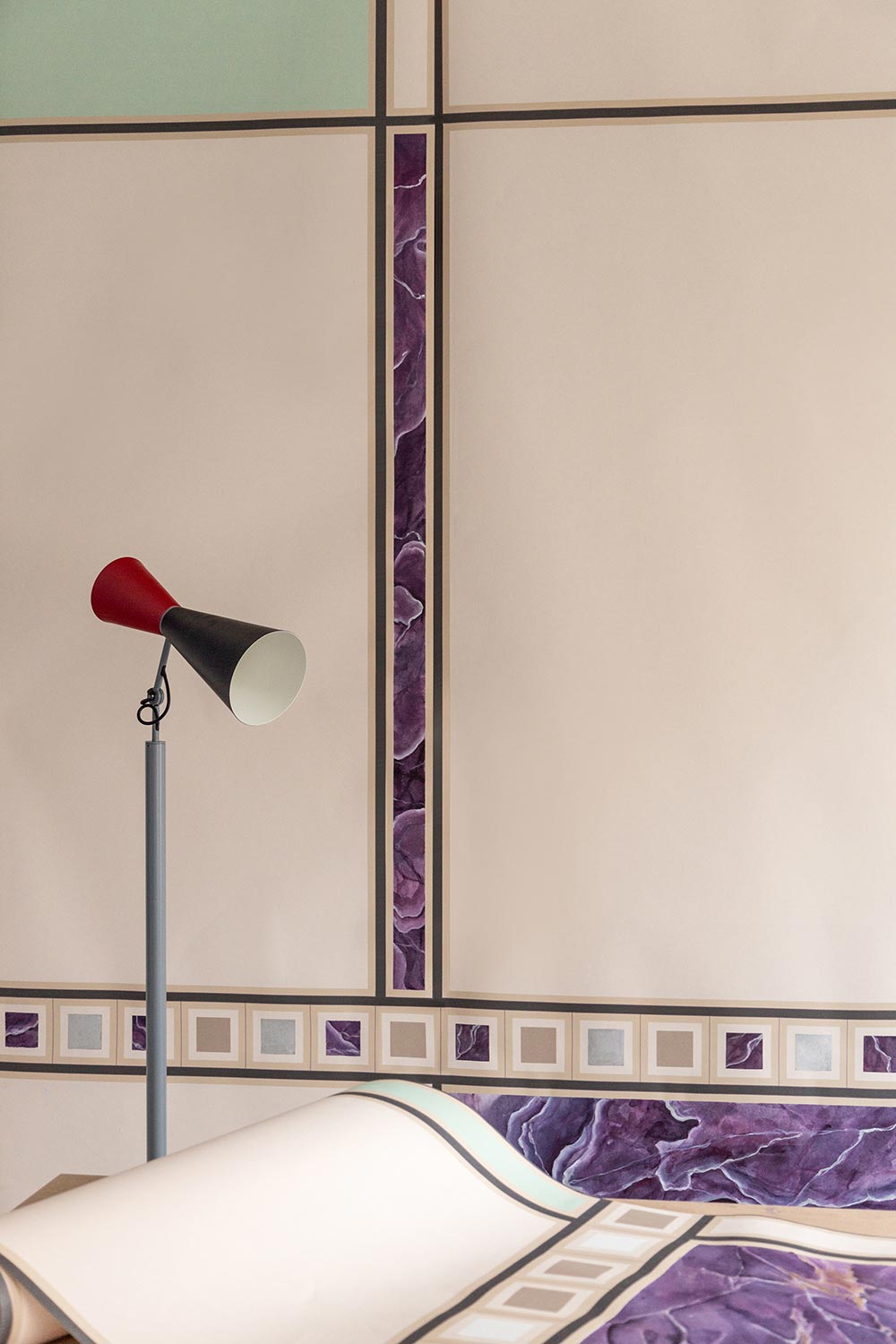 'Sannita' in Fior di Pesco colourway on Paper
Photography Andrea Pedretti
'Sannita' in Fior di Pesco colourway on Paper
Photography Andrea Pedretti