A celebration of silk mural coating and handmade embroidery
Paris, January 17th – Misha is Manufactures Emblem Paris's guest of honour at their new showroom in Rue De Grenelle with an installation titled 'The Art of Silk Threads'. Misha has welcomed the opportunity to design an installation for the new showroom at 122 Rue De Grenelle. Here, the latest collections of their brands – Maison Taillardat, Craman-Legarde, Vernaz&Filles and Emaux de Longwy are displayed alongside artworks by Michael Cailloux, Nicolas Lequeux and Jose Levy, under the art direction of Anne Pericchi Draeger.
Paris Deco Off 2020
Paris Deco Off has now become the must-go early year appointment of the interior design and decoration community. As a brand of ever increasing international acclaim, specialized in the creation and marketing of hand painted silk wallcoverings, Misha could not fail to be in Paris to present for this event.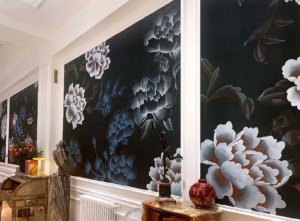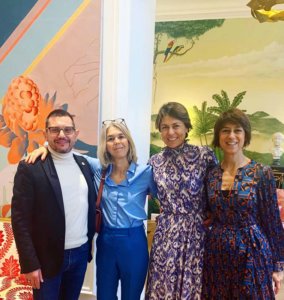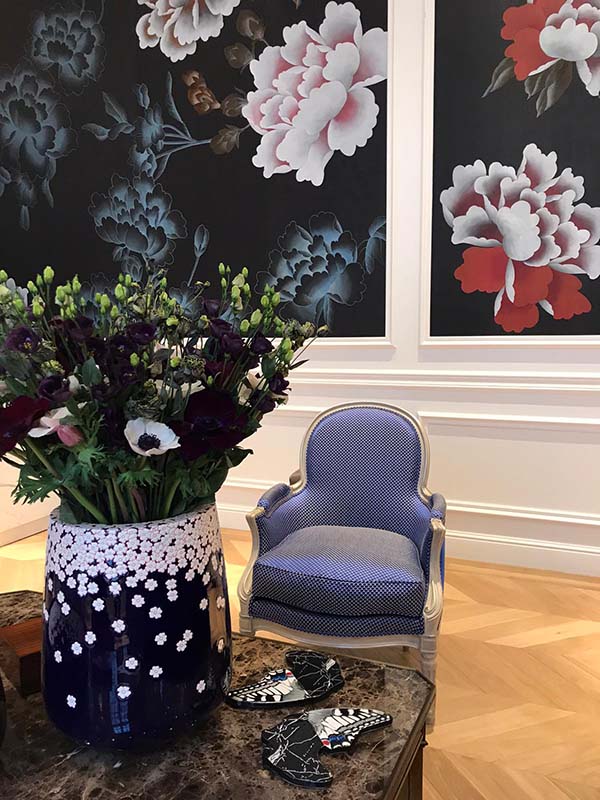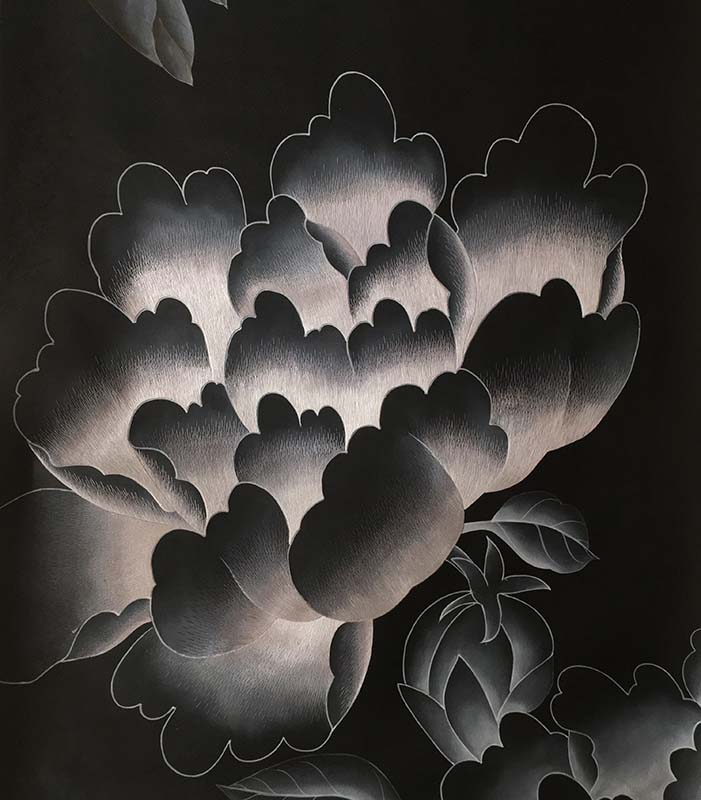 Floating Peonies
Owing to the particular nature of the showroom, which hosts other designers and artist whose creations share the same characteristics of fine craftsmanship, excellence and a certain concept of uniqueness, Misha has imagined a bespoke installation in the central hall of the showroom, four large panels framed by stuccowork display the 'Floating Peonies' pattern in which large peonies, mainly hand embroidered in silk threads. The work has been entirely handwoven by the experience of Chinese artists and embroiderers.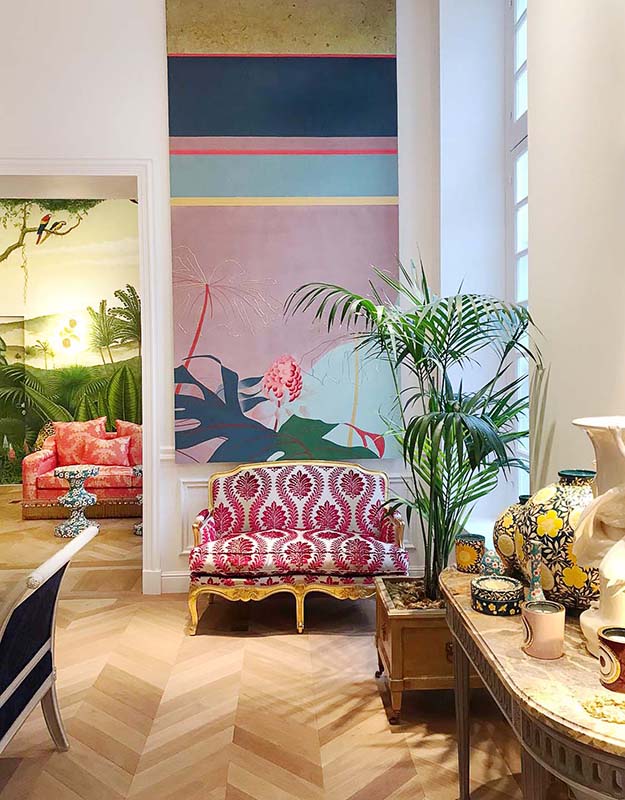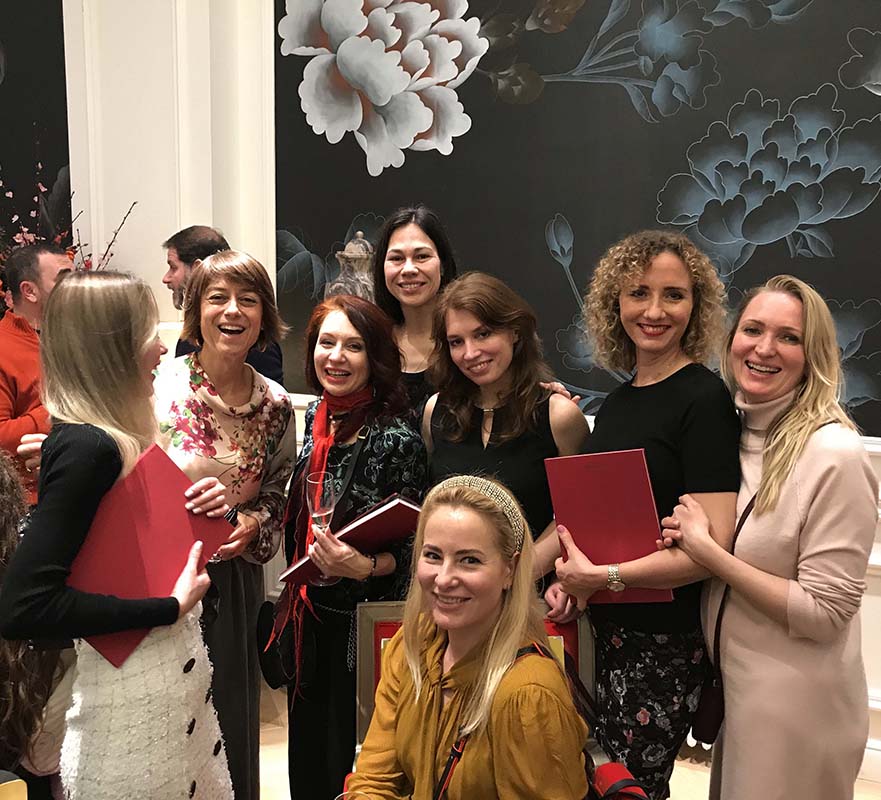 Collaboration
Misha also brought back 'Oasi' pattern designed by Cristina Celestino for Misha and assembled on two panels along with Chevreuse sofa by Maison Taillardat and mesmerizing Bishop haute couture design by India Mahdavi dressed by Emaux de Longwy. 'Oasi' is the first chapter of a story whose further developments will be revealed.