Oasi Mint + Bluette
Description >
On the Oasi wall covering, an abstract land scape provides the backdrop for mirages in which the most amazing fruits, giant raspberries and tropical leaves stand out against soft dune sand contrasting geometric stripes. Precious embroidery adorns the fruit and accentuates the contours of tropical leaves with outline embroidery work.

Tech. informations >

The Oasi design consists of no 9 × 90 cm wide panels whose respective heights are: 310, 280 and 220 cm. H. 90 cm boiserie from the Natural Textures collection.
This collection explores the full spectrum of Misha's savoir-faire: from hand-painting, used for solid backgrounds (by applying as many as 4 layers of colour onto a white canvas) as well as for f lower and fruit motifs, to geometric motifs of stripes and patterns. Silk embroidery is employed in its multiple techniques (solid embroidery, half embroidery or outline stitching), even comprising the manual application of metallic leaves in their craquelé version.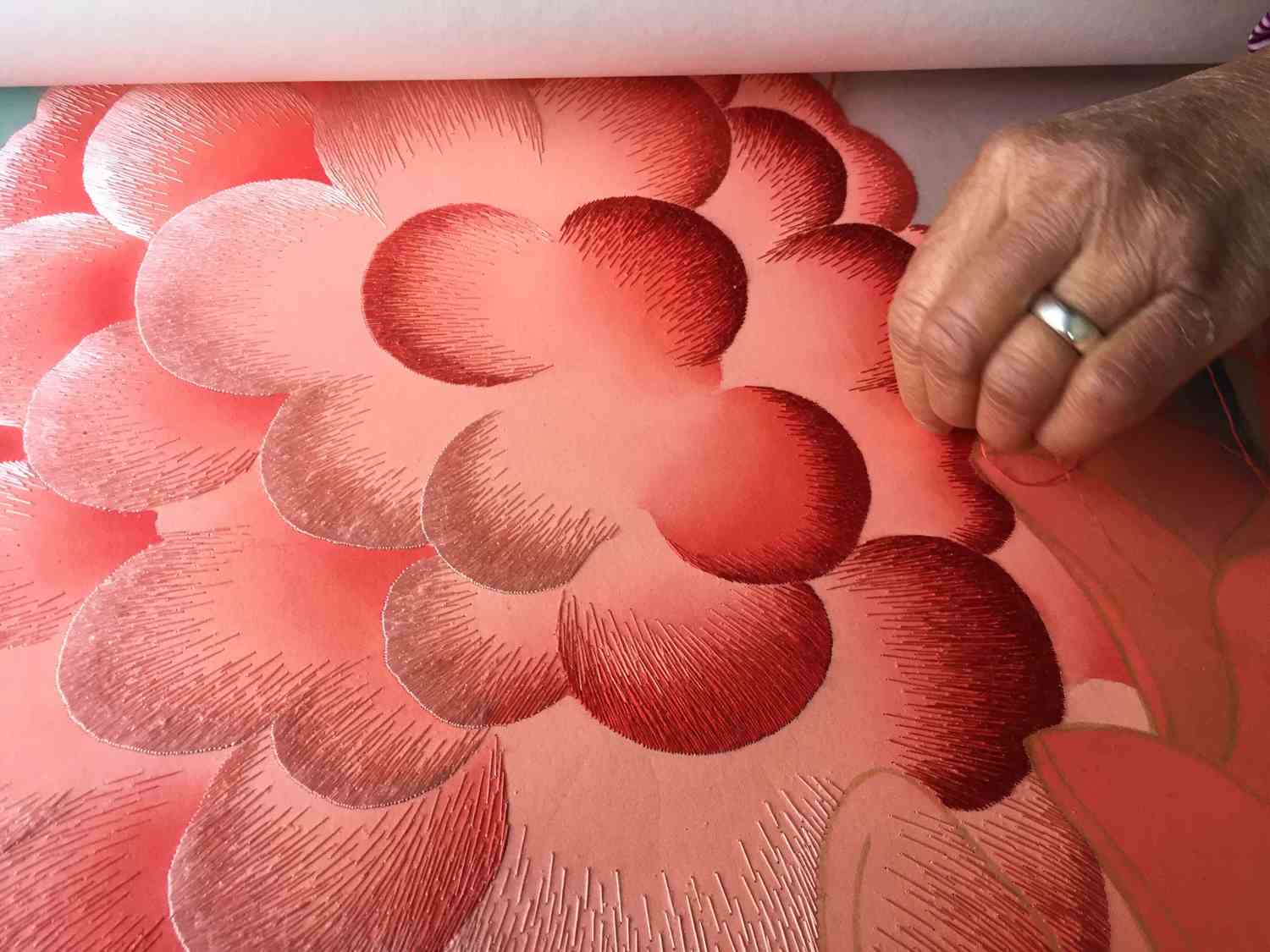 Embroidery Process of  'Oasi' in Mint + Bluette Handpainted Pure Silk
Photography Misha Archive
'Oasi' in Mint + Bluette Colourway on Handpainted Pure Silk
Photography Mattia Balsamini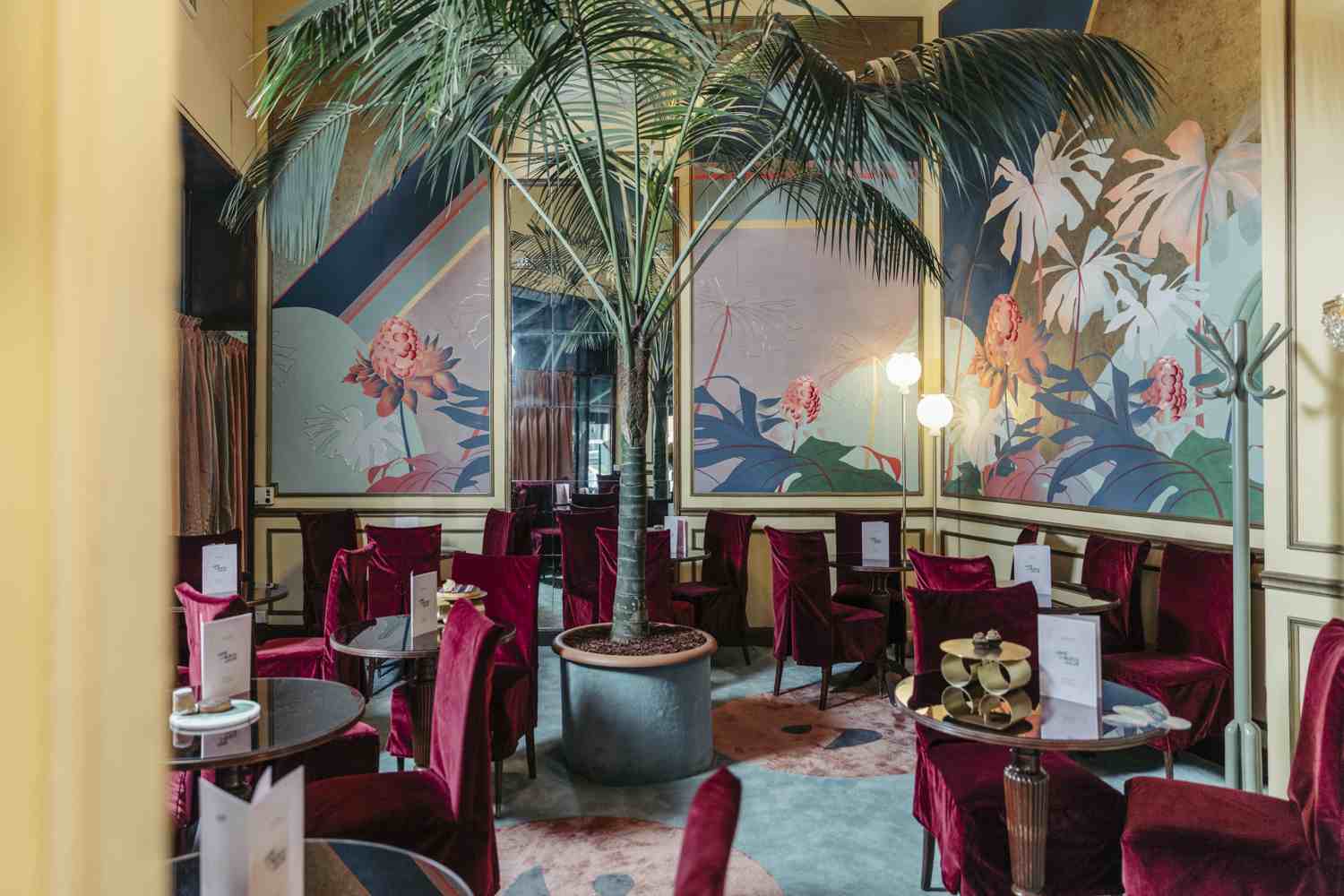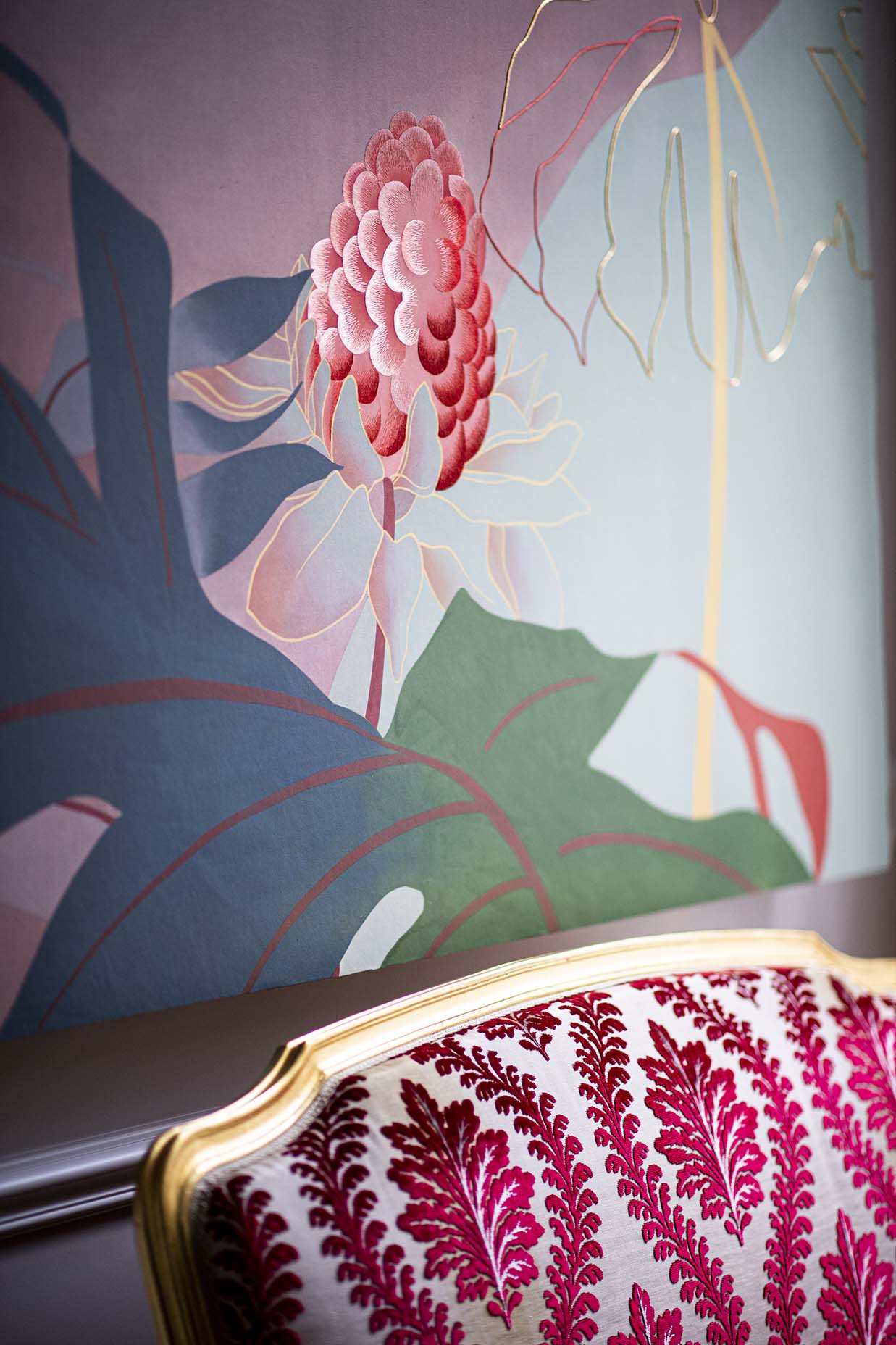 'Oasi' in Mint + Bluette Colourway on Handpainted Pure Silk
Photography Anne Emmanuelle
'Oasi' in Peach + Sunset Colourway on Handpainted Pure Silk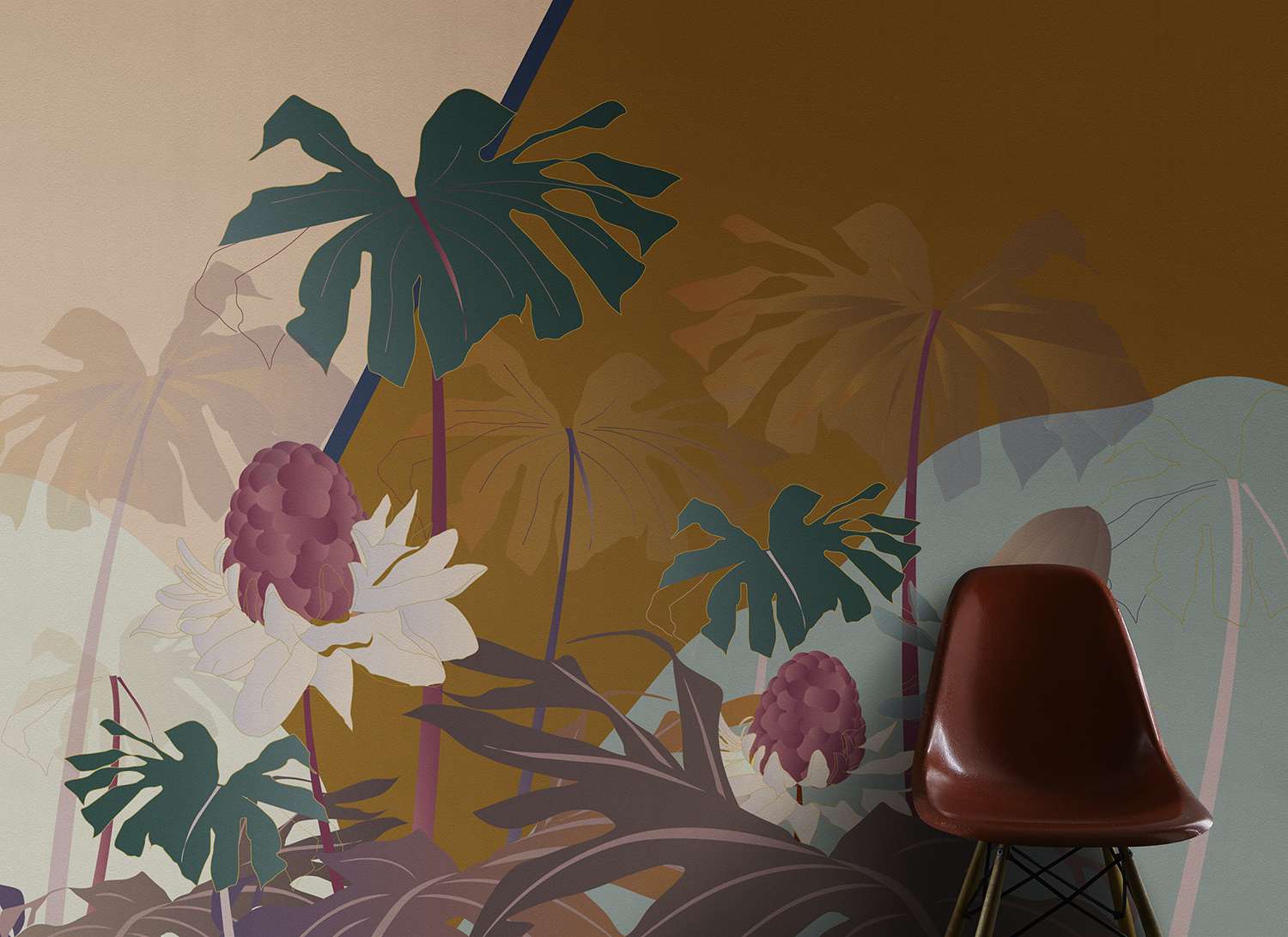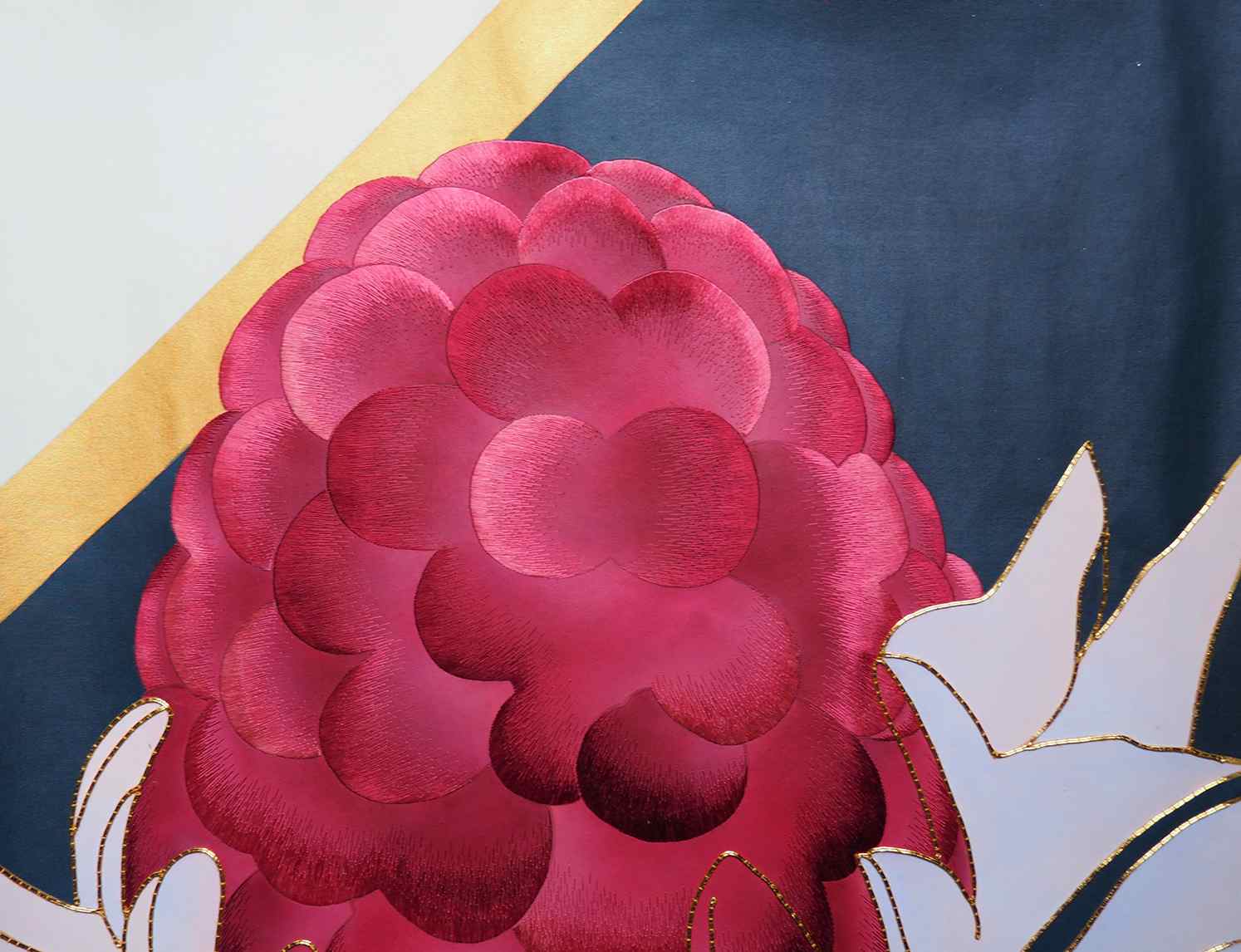 Details Handpainted and Embroidery 'Oasi' in Peach + Sunset Colourway
Photography Misha Archive