Passiflora Caeruela
Description >
This wallpaper puts the spotlight on an exotic plant of great impact – passiflora – confined by a regimental diagonal pattern of monochromatic geometric stripes and micro patterns inspired by textured weaves. The striped background plays with transparent and opaque effects and interacts assertively with the vegetation.

Tech. informations >

The Passiflora design consists of no 6 × 90 cm wide panels whose respective heights are: 310, 280 and 220 cm. The composition may be completed by adding single hand-painted panels or hand-applied gold leaf panels. H. 90cm hand-crafted boiserie panels are available in no 2 colours.
Color variations
This collection explores the full spectrum of Misha's savoir-faire: from hand-painting, used for solid backgrounds (by applying as many as 4 layers of colour onto a white canvas) as well as for f lower and fruit motifs, to geometric motifs of stripes and patterns. Silk embroidery is employed in its multiple techniques (solid embroidery, half embroidery or outline stitching), even comprising the manual application of metallic leaves in their craquelé version.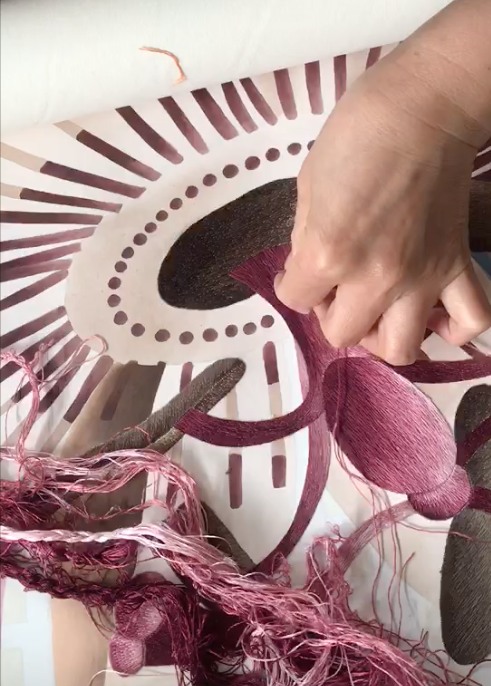 Embroidery Process of  'Passiflora' in Caerulea Handpainted Pure Silk
Photography Misha Archive
'Passiflora' in Caeruela Colourway on Handpainted Pure Silk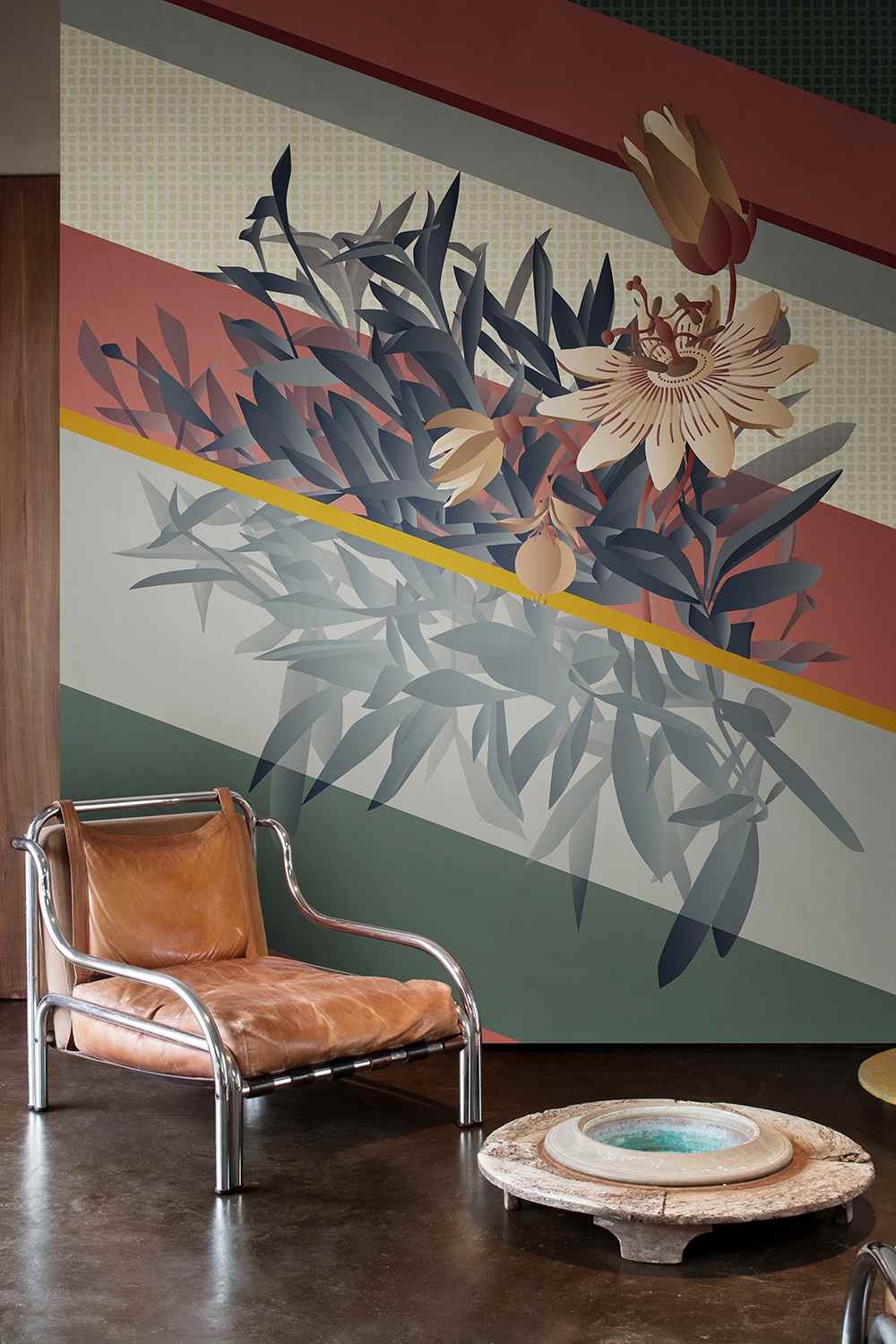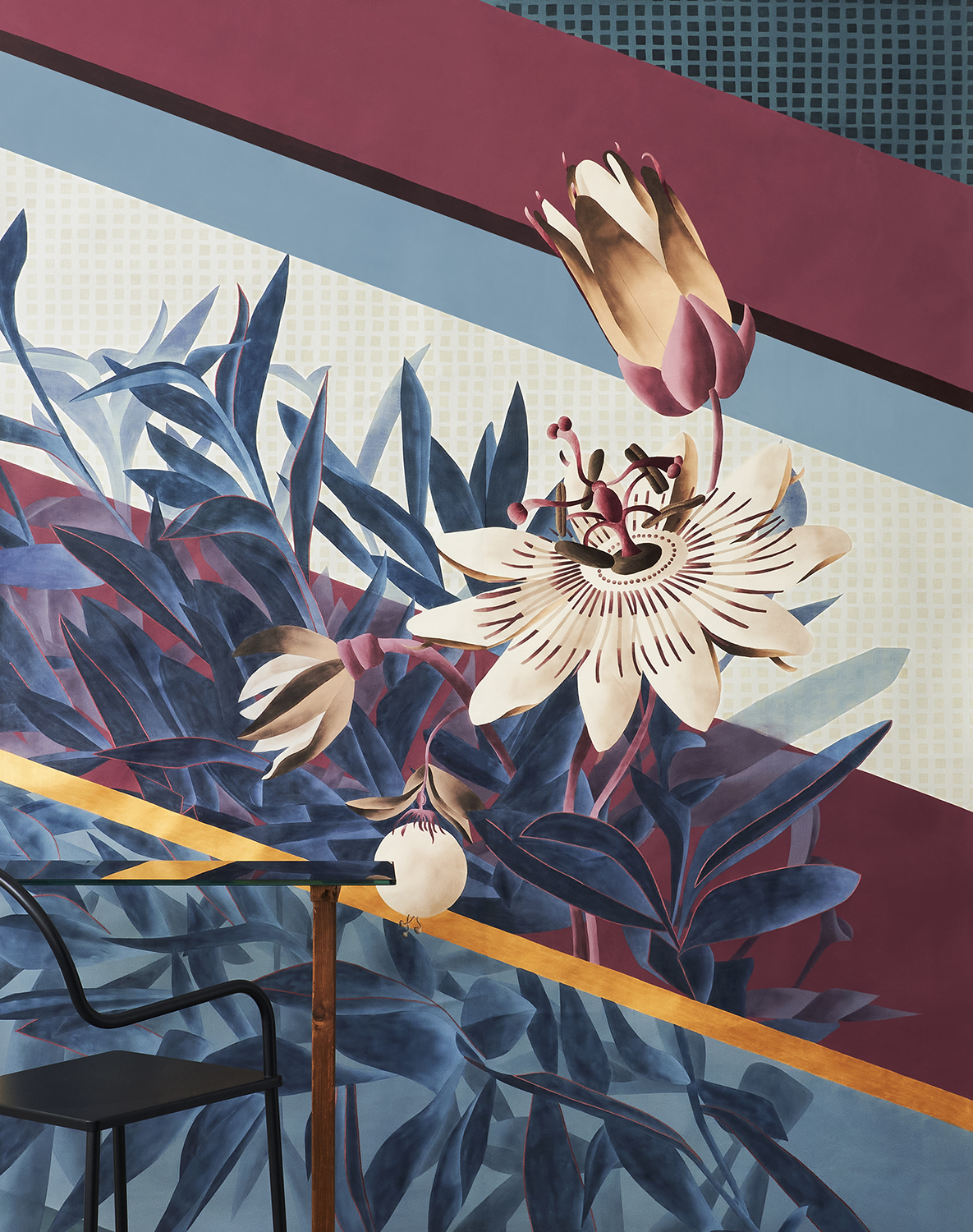 'Passiflora' in Caeruela Colourway on Handpainted Pure Silk
Photography Davide Lovatti
'Passiflora' in Citrina Colourway on Handpainted Pure Silk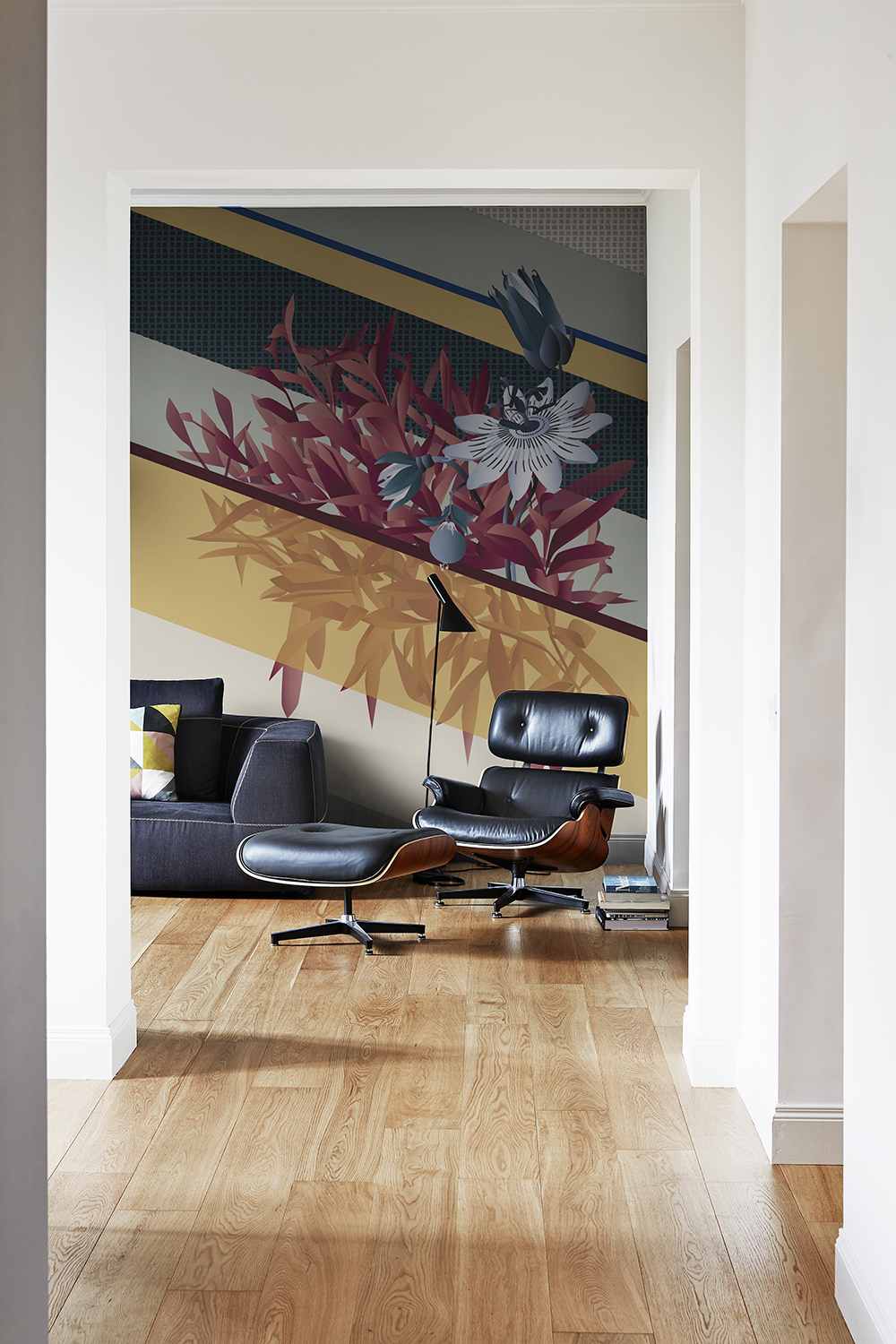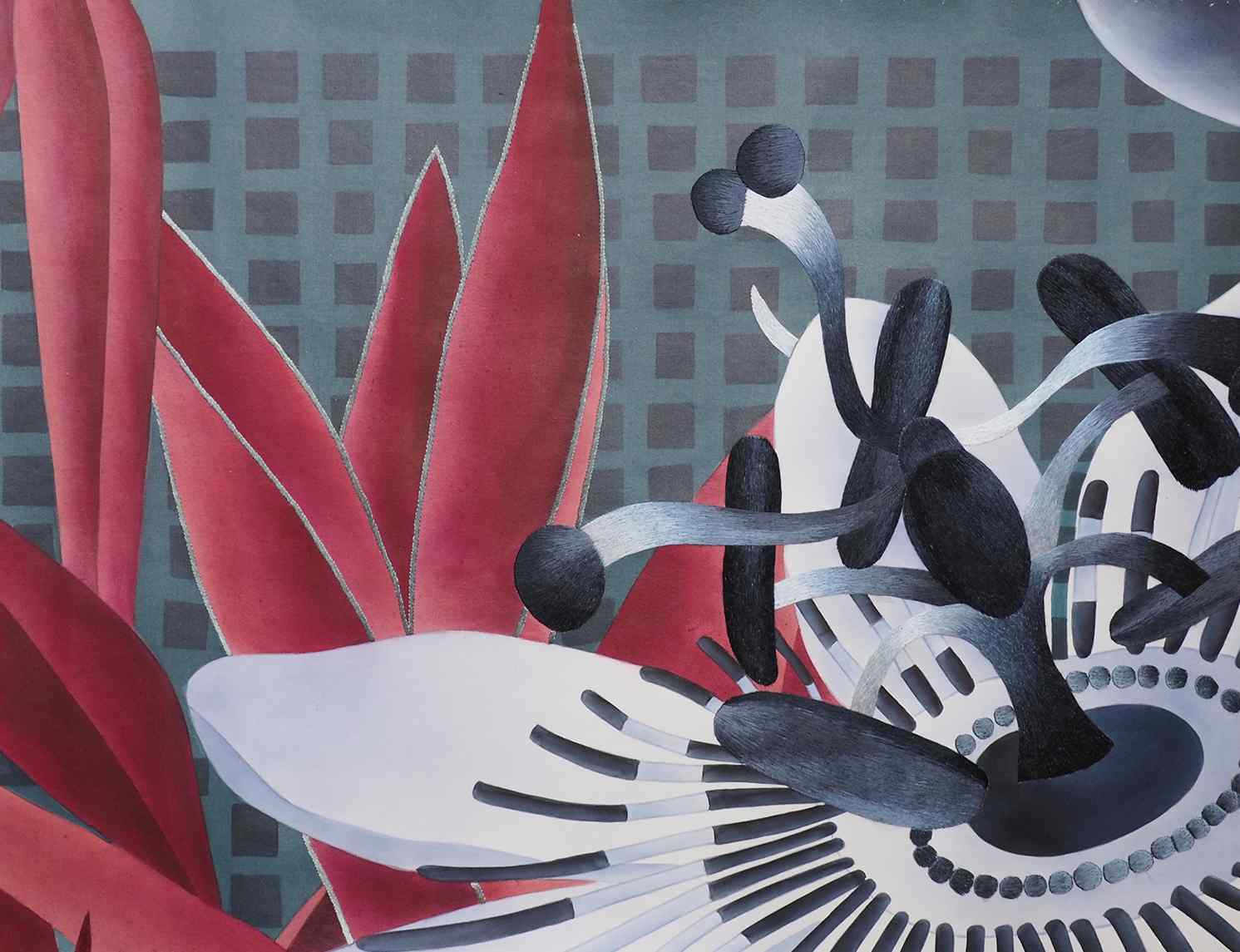 Details Handpainted and Embroidery 'Passiflora' in Citrina Colourway
Photography Misha Archive