Mosaico Lapislazzulo
Description >
The Mosaic paper is conceived with a modular pattern, designed to give free rein to the imagination of the end user, who can decide how to compose the wall, thus giving the possibility of being able to independently make his own little Pompeii.

Tech. informations >

The Mosaico design consists of no. 14 total panels with W. 90 cm x H. 300 cm / 2.95 ft x 9.85 ft. Panels can be purchased as printed, printed with hand-painted hints of paint or fully hand painted. For printed wallpaper available on n. 2 variant materials: Paper and Vinyl. Hand painted wallpaper are only available on silk background.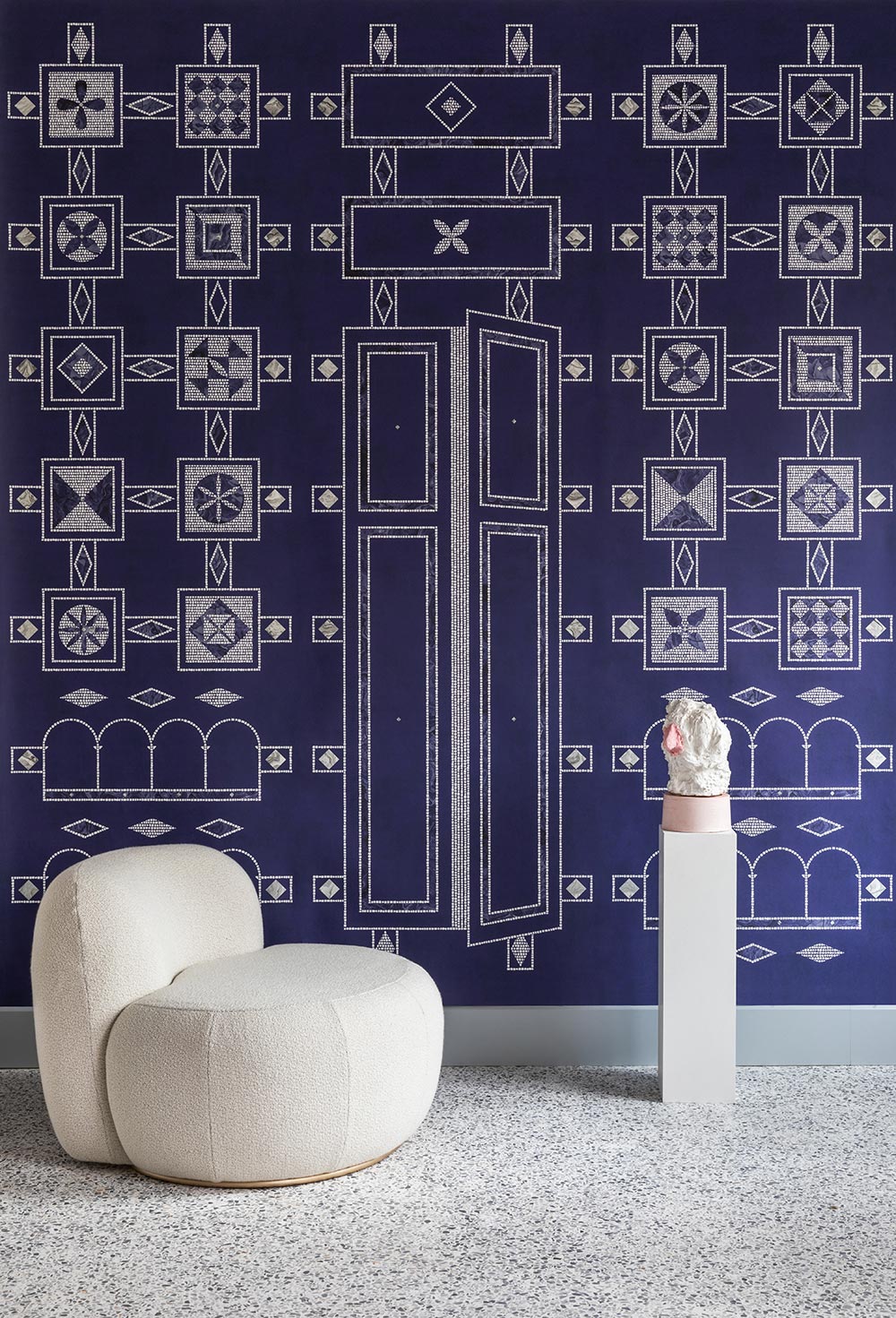 'Mosaico' in Lapislazzulo colourway on Paper
Photography Serena Eller
'Mosaico' in Lapislazzulo colourway on Paper
Photography Serena Eller